Two students received their black belts and a third took a step closer to obtaining hers when Jaguares Yom Chi taekwondo academy held its testing on June 30.
Another 20 students obtained various belt certifications during the event held at Charisma Restaurant in downtown Nogales.
After more than five years of hard and continuous training, 12-year-old Damian Gomez attained his junior black belt and 17-year-old Brandon Valdez reached first-degree black belt status.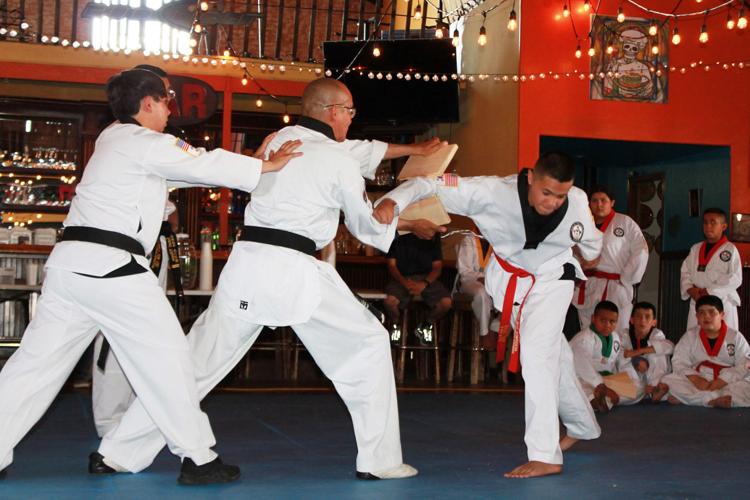 Valdez is the son of Jaguares Yom Chi taekwondo master Elisa Jimena Romo de Vivar, who called it "a very special moment for both of us."
"Both students exceeded the expectations and received excellent comments from master Lorenzo Garcia (president of Mexico Yom Chi academies)," she said.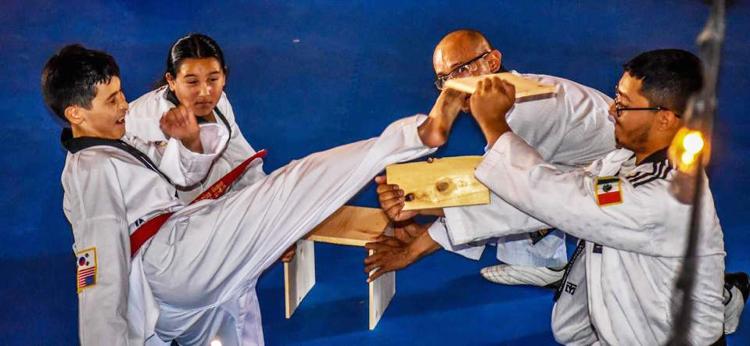 Another special recognition went to Airam Moreno, who received her red belt (advanced) and will now start her preparations for black belt certification. Garcia and Romo de Vivar praised Moreno for her hard work and encouraged her to keep going forward with the same attitude and discipline. 
All of the Jaguares Yom Chi students received excellent grades on their performances, Romo de Vivar said, noting that they had to endure more than four hours of testing in a high-temperature environment.
In addition to Garcia, masters Emmanuel Andraca and Carlos Angulo, both third-degree black belts, were invited to attend the event.