Last Tuesday afternoon, longtime local baseball fan Mary Picos was sitting behind home plate on a camping chair, a cooler at her feet and family members at her side as two teams of miniature ballplayers – both clad in versions of Arizona Diamondbacks uniforms – slugged it out on the field.
That day, Picos was cheering on her grandson Humberto. But she's been a fixture at the Nogales National Little League Park since it opened in the 1970s, once working at the snack stand while her husband umpired games.
Now, after a year that saw Little League baseball – and most other activities – cancelled due to the COVID-19 pandemic, kids are back on the field and community members like Picos are helping pour life back into the ballpark on East Madison Street.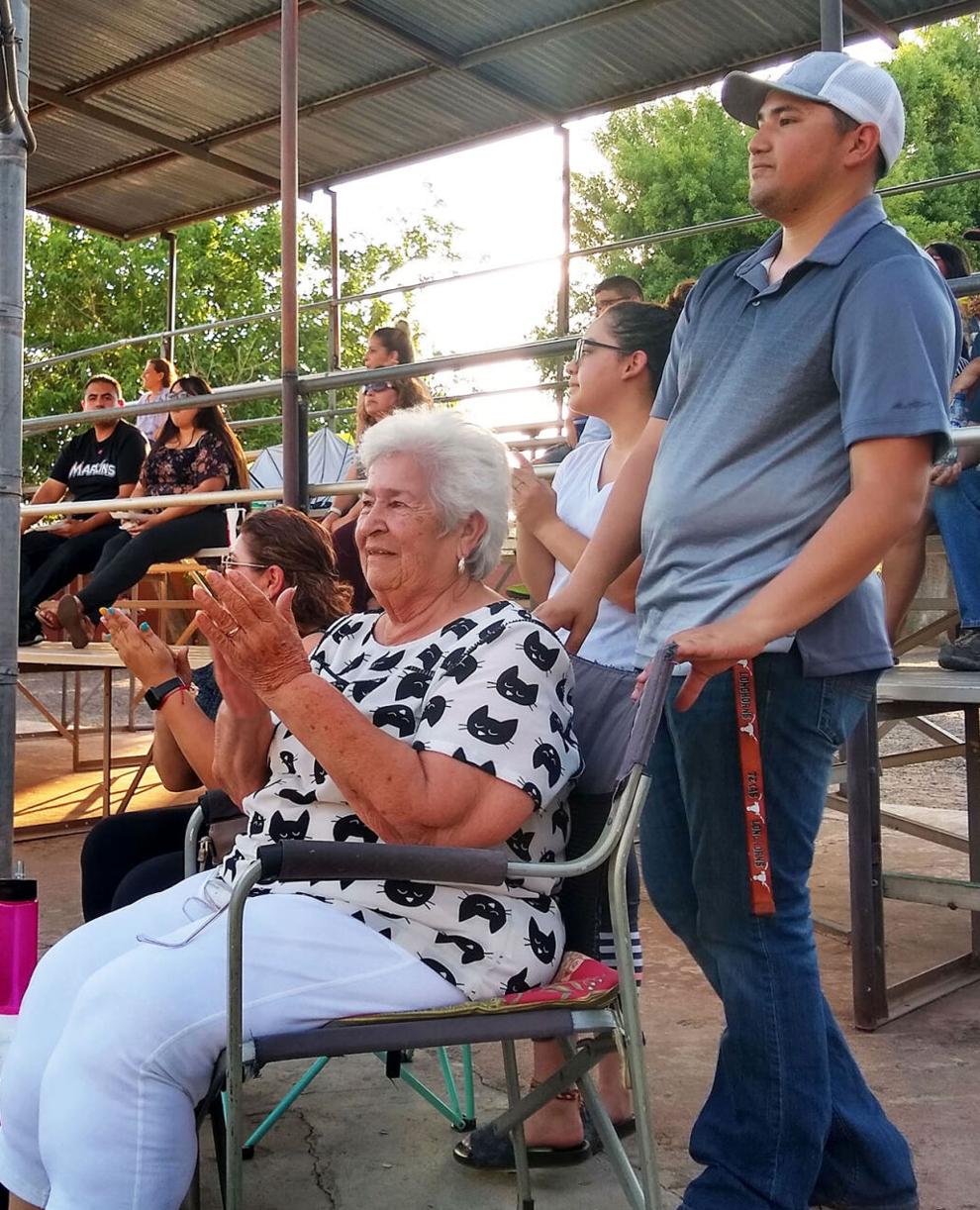 On Tuesday, bats cracked, fans clapped and the smell of fresh pizza wafted from the kitchen behind home plate. "We're happy we're back. We're happy we're back," Picos said.
Little League isn't just back to normal this year – local leagues have seen greater-than-average enrollment, according to Jorge Maldonado, a NNLL board member. And with the city granting the league permission to continue using its baseball fields later than usual this year, young athletes will be playing well into the fall.
Maldonado said that most of the seven age divisions are fielding one or two fewer teams than usual because early sign-ups for baseball were slow when the league opened up registration in April. But the teams have ended up with more players than usual as registrations rolled in after the league announced that baseball was on for 2021.
While the Nogales National Little League – which includes youth from around Santa Cruz County – counts about 350-360 players in all divisions in a typical year, more than 400 players are participating in the 2021 season, Maldonado said.
Many of this year's young athletes are first-time baseball players. Maldonado estimated that about 40 percent of this year's players haven't played Little League before.
"I think the pandemic and all that had them inside, and the parents said, 'Go! Go do something, go play,'" he said.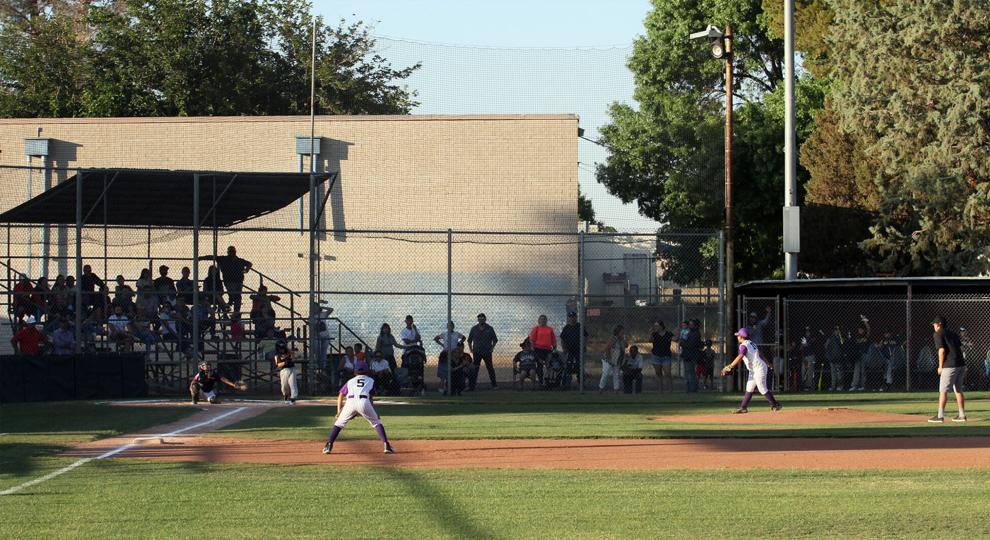 One of those first-time players was Maribel Aguilar's 9-year-old son Isaac, who took a turn on the mound last Tuesday, throwing the league-maximum 75 pitches for Team Mendoza, one of five teams in the league's 8-to-10-year-old division. (While the teams all wear Diamondbacks uniforms, which the Major League Baseball club provides for free, the teams are named for their coaches.)
"I signed him up last year for the first time, but due to the pandemic nothing happened," Aguilar explained, saying she was "very happy" to have her son playing this year.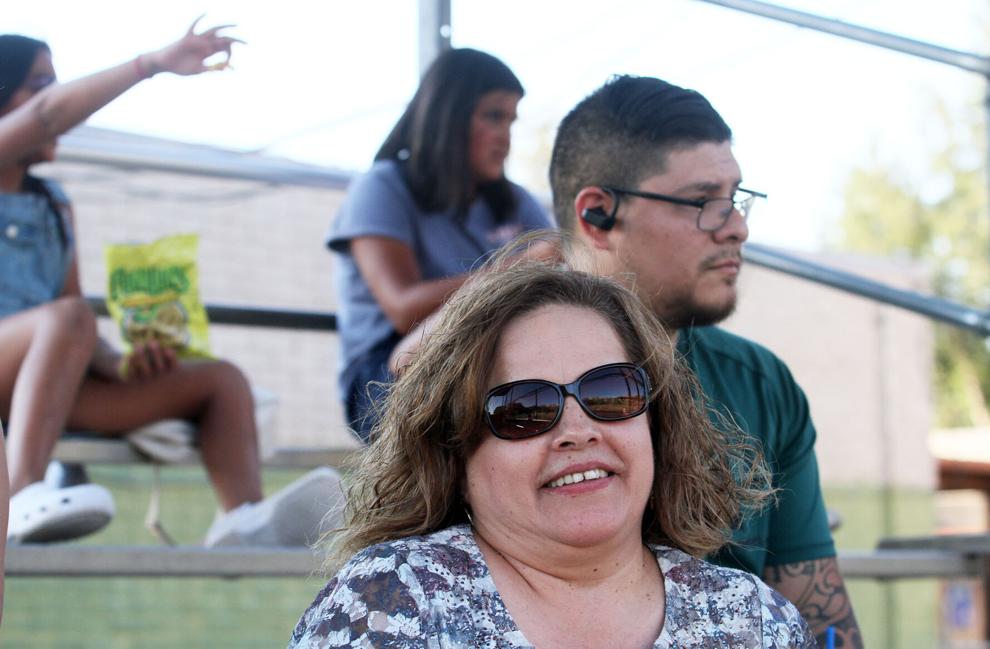 Last Tuesday's game offered a glimpse of the excitement that plays out on the Little League field.
Going into the sixth and final inning, Team Reyna was leading Mendoza 4-1.
But in the bottom of the sixth inning, Mendoza mounted a comeback. With the lead whittled down to 4-3, Jake Perez was at the plate and a runner was on third base. As Perez's mother and grandparents watched from the outfield, he squared up for a bunt. But a wild pitch got behind the catcher and Serrano dashed to the plate, sliding in to score the tying run.
When the game ended shortly after in a tie, coaches Jose Mendoza and Manuel Sanchez were in good spirits. The pair met while playing baseball for rival teams in Mexico, but decided to team up as coaches in Nogales this year.
Sanchez said returning to the baseball diamond in 2021 felt good: "It's great to be back on the field again."