By this time of year, the sights and sounds of softball and baseball are usually everywhere in Nogales, with fields around the city filling up with players and spectators. Families would be gathering at the city-operated parks on Madison Street to watch games and snack on tacos, chips and soda from the concession stand.
The sports have a major foothold in the city – more than 400 girls and boys were slated to play in different softball and baseball leagues this season. But Little League, like school and many other activities for kids, was put on hold in response to the coronavirus pandemic.
Abby Felix and her 7-year-old son, Gael Felix, were looking forward to the season until it was suspended last month.
"We were all getting very excited, getting ready to start practices and then meeting the new kids that were going to join the team," she said.
Little League is a family activity for Felix – she said that many of her nieces and nephews also play and she enjoyed heading to practices and games to cheer the kids on.
"It was very disappointing," she said.
The local season was suspended just before it could get started. Nogales National Little League board member Jorge Maldonado said that the national Little League organization postponed the season just two days before opening day was scheduled in Nogales.
"We're still hoping we can get some baseball in Nogales," Maldonado told the NI, but he said he didn't know when a final decision would be made.
And, he added in comments to the city council on May 6, 90 percent of team managers had told him they'd rather wait until next year to start playing again.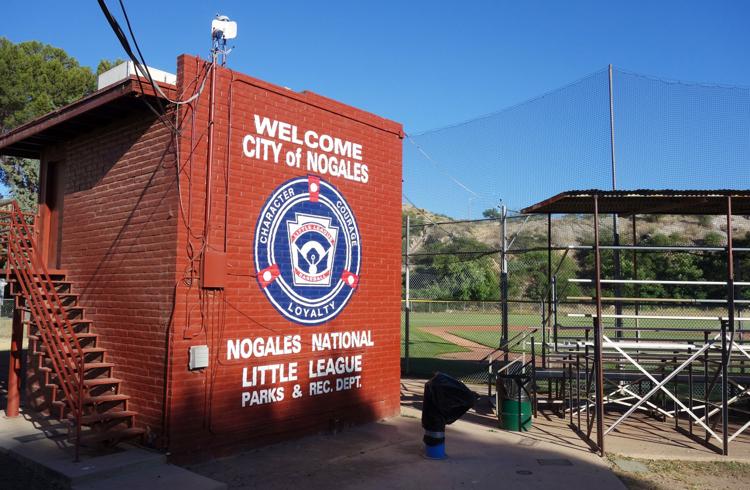 Between Little League, Intermediate League and Junior-Senior League there would have been 33-34 baseball teams and 5-6 softball teams playing in Nogales, said league treasurer Priscilla Lechuga. That would be a total of nearly 400 baseball players and almost 50 softball players.
Maldonado said that he didn't want to play an abbreviated season, but there was still a possibility of squeezing more games into a shorter timeframe by playing on weekends and starting games earlier in the afternoon. In a full season, each team would play 12 games.
But even if that happens, the league will still look a little different.
The national Little League organization has issued guidelines for leagues that choose to play ball this year, Maldonado said.
"You're going to have four kids inside the dugout, you're going to have the other nine kids sitting outside the dugout," he said. "You can't share helmets, you can't share bats, you've got to be disinfecting the ball every so often. It's not the true baseball we know."
Maldonado said that a decision to reopen the league this year wasn't up to him, saying he's had conversations with state officials and that municipal parks would need to reopen in order for youth softball and baseball to resume.
Nogales was also set to hold the Intermediate West Regional Tournament this summer, a qualifying tournament for the Little League World Series that the city has hosted since 2014.
The Little League World Series has already been called off, Maldonado said, meaning Nogales won't welcome out-of-state teams to compete in the regionals this year.
Aside from any nostalgia for missed games, some Little League parents are asking about refunds for a season that, so far, hasn't materialized.
That's something that Maldonado brought up when he spoke to the city council on May 6.
He said that some money was already spent – the league purchased uniforms, baseballs and equipment before the season was suspended – but insisted that any refunds would be determined by the national organization: "It's not up to us."
But two Little League parents who emailed the NI said they wanted to hear updates from the league about the season and their money.
"While I understand and respect the decision to postpone the season, the lack of communication has been frustrating," wrote Julianne West. "If no decision has been made regarding the season, I believe it would be beneficial and appreciated by parents for (Nogales Little League) to post that information at least on a monthly basis. Offering parents information on how to receive a refund for their season would also be helpful."