Seven local high school sports teams qualified for the postseason this week, with four squads positioned to host state tournament play-in games in the coming days.
The home contests begin Thursday at 6 p.m., when the No. 11-seeded Nogales High School boys soccer team (8-4) hosts No. 22 Cactus Shadows of Queen Creek (5-6-1) in the 5A Conference play-in round.
Then at 7 p.m. on Thursday, the Rio Rico High School girls basketball team, seeded No. 14 in the 4A Conference with a 14-4 record, hosts a familiar foe in No. 19 Palo Verde of Tucson (13-5). The two teams, both members of the 4A Gila Region, split their two regular-season matchups this year.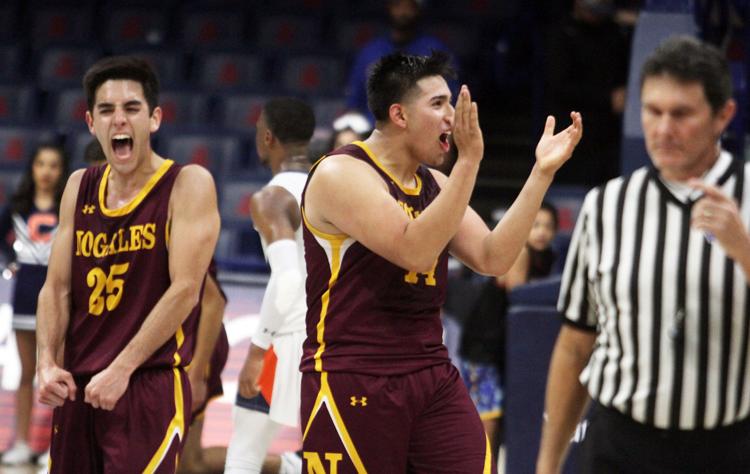 On Friday, the boys basketball teams at NHS and RRHS will each host a game starting at 7 p.m.
The Nogales boys, positioned at No. 11 in the 5A Conference with an 11-7 mark, take on No. 22 Williams Field of Gilbert, also 11-7. Meanwhile, No. 16 Rio Rico (9-9) plays host to No. 17 Flagstaff (12-7).
Other local teams will take to the road for their play-in games.
On Thursday, the NHS girls soccer and basketball teams head to Tucson for 5A Conference contests.
At 6 p.m., the No. 20-seeded NHS girls soccer squad (6-6) plays at No. 13 Desert View (7-4). Then at 7 p.m. the Apaches girls basketball team, seeded No. 21 with an 8-10 record, plays at No. 12 Rincon/University (11-7).
Finally on Saturday, the Patagonia Union High School boys basketball team will travel to Tucson for a 1A Conference play-in game against The Gregory School.
Patagonia is seeded No. 13 with a 9-7 record, while The Gregory School is No. 4 with a 14-4 mark. The teams have played twice this season already, each winning a game.