The Nogales High School stunt and cheer team earned several top awards at the 2021 Arizona State Cheerleading Tournament, also known as "Pink State." 
The Apaches were the runners-up in the Division 1-4 Varsity Coed Large category, while the trio of Oscar Huerta, Ariadna Eriksen and Megan Condes earned the state partner stunt championship.
For Huerta, it was his second state title in the partner stunt competition.
In addition, NHS was the Division 2 JV Show Cheer state champions – the first time the school's junior varsity team has won the state tournament.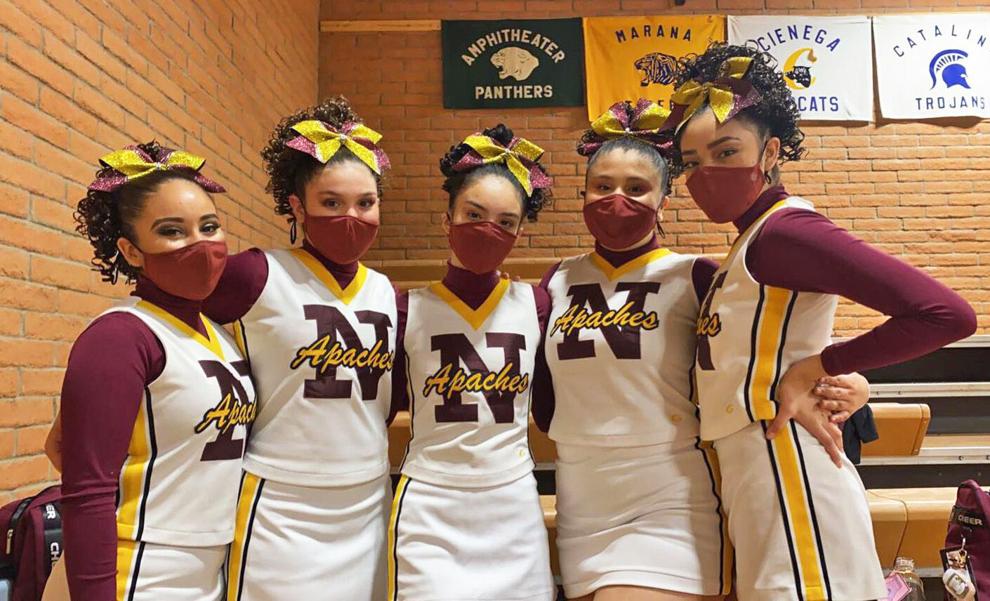 The competition was held virtually this year, so the teams had to record and submit their routines by Feb. 19. That night, NHS held "Senior Night" for the stunt and cheer team, with their parents/guardians in attendance. 
The 2021 seniors included Kayla Barton, Megan Condes, Ariadna Eriksen, Oscar Huerta, Melanie Norzagaray, Carolina Verdugo and Valerie Zepeda.
The Pink State awards were announced on Feb. 27.
"We are very proud of our student-athletes and the accomplishments they've made," the school said in a news release, noting that the teams were unable to compete in Arizona Interscholastic Association competitions this year due to COVID-19 restrictions and the temporary cancellation of the winter sports season. 
"Regardless, our student-athletes and their coaches, Richelle Ainza and Carolyn 'Shortcake' Hernandez, have worked hard throughout the year and shown resiliency and the determination to achieve a great outcome," the school said.