Five players scored in double figures as the Nogales Apaches boys basketball team defeated the Williams Field Black Hawks 65-58 in a state tournament play-in game Friday at NHS.
Julian Grijalva had 18 points and 12 rebounds to lead the Apaches, and Steven Legleu followed with 13 points. But it was reserve guard Juan Pablo Cervantes who came up biggest in the decisive fourth quarter, scoring three critical baskets – including a pair of go-ahead three-pointers – in the final three minutes.
"It felt great," Cervantes said of his late-game heroics. "I've been a sixth man all year, so just coming off the bench was my role. I've tried to maximize that every single game."
The Apaches trailed 51-50 with 2:25 left in the game when Cervantes sank a three-pointer from the baseline to put them up by two.
Williams Field retook the lead 56-55, but Cervantes drained another three-pointer with 1:25 remaining and Nogales was back in front.
After the Black Hawks missed two potentially game-tying free throws, Cervantes scored on a fast break layup, drawing a foul in the process. He converted the free throw to put Nogales ahead 61-56 with 20 seconds remaining.
Grijalva scored two breakaway layups in the final nine seconds to ice the victory.
"We put all our efforts into the season and hard work pays off, like you saw tonight," Cervantes said afterward.
Nogales now advances to the 5A Conference Round of 16. Seeded No. 10, the Apaches (12-7) will next face No. 7 Cienega (15-3) on Wednesday in Vail.
The teams played twice during the regular season, with Cienega winning both games: 80-62 in Vail on Jan. 16, and 71-68 in Nogales on Feb. 4.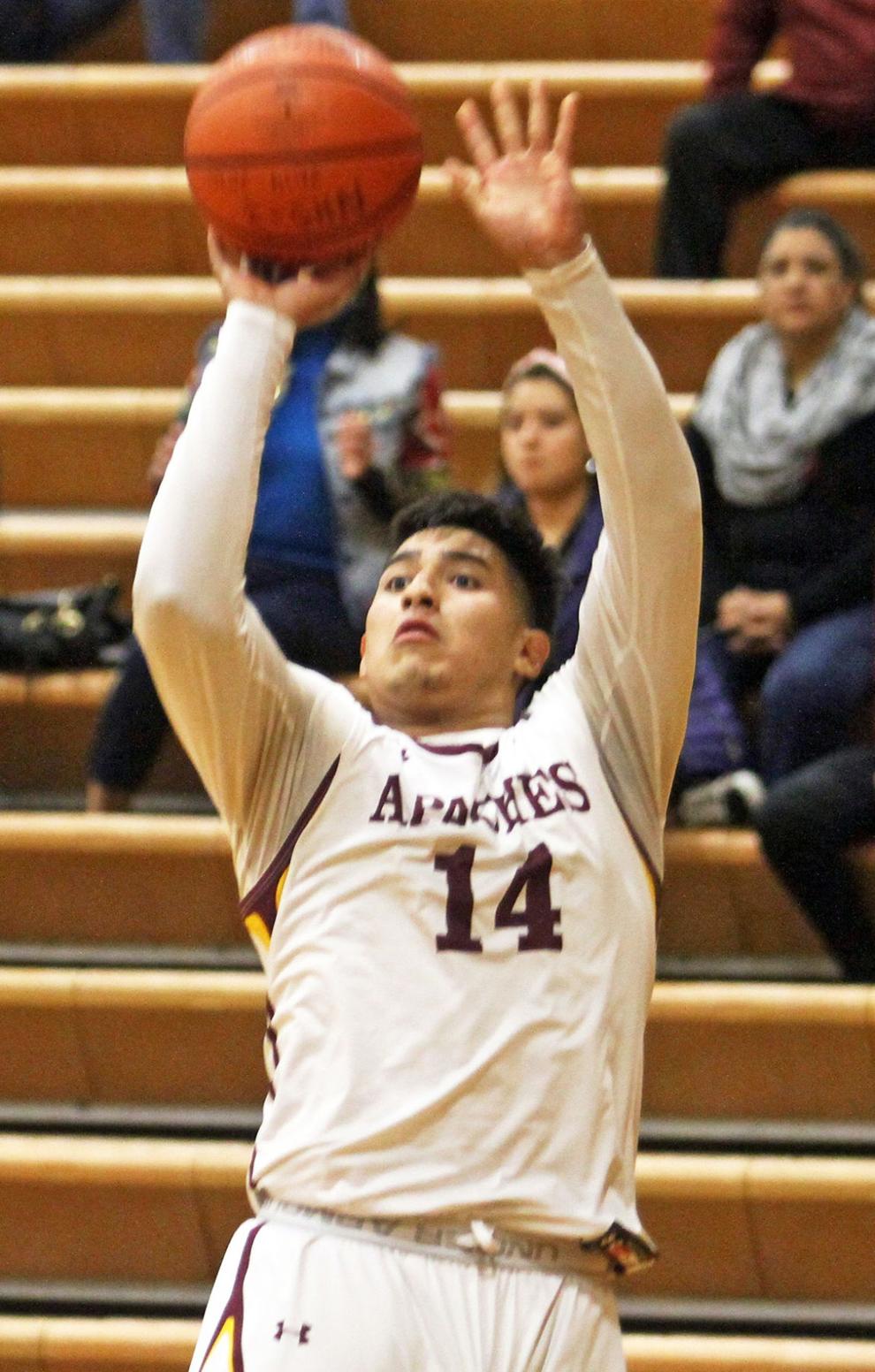 Grijalva opened the game with a pair of three-pointers to put Nogales ahead 6-0. The Black Hawks rebounded to take an 11-10 lead, but Legleu hit a three-pointer with four seconds left in the first quarter to give Nogales a 13-11 advantage.
The Apaches extended the lead to 17-11 to start the second quarter, but Williams Field went on a 13-0 run to go up by seven.
The Black Hawks' advantage grew to 10 with 1:50 remaining in the half, but after three unanswered Nogales free throws, Grijalva blocked a shot and started a fast break that culminated with Cervantes (12 points) hitting a three-pointer. The 6-0 run closed the gap to 28-24 at the half.
Nogales managed to tie the score at 31 in the third quarter on a layup by Eduardo Herrera (10 points, team-high five steals), but Williams Field quickly went back in front and stayed there until Herrera rebounded his own miss and scored with 50 seconds left in the quarter to give Nogales a 39-38 lead.
Edgardo Zubiate (12 points) scored on a drive with seven second left and NHS was ahead 41-38 going into the fourth quarter.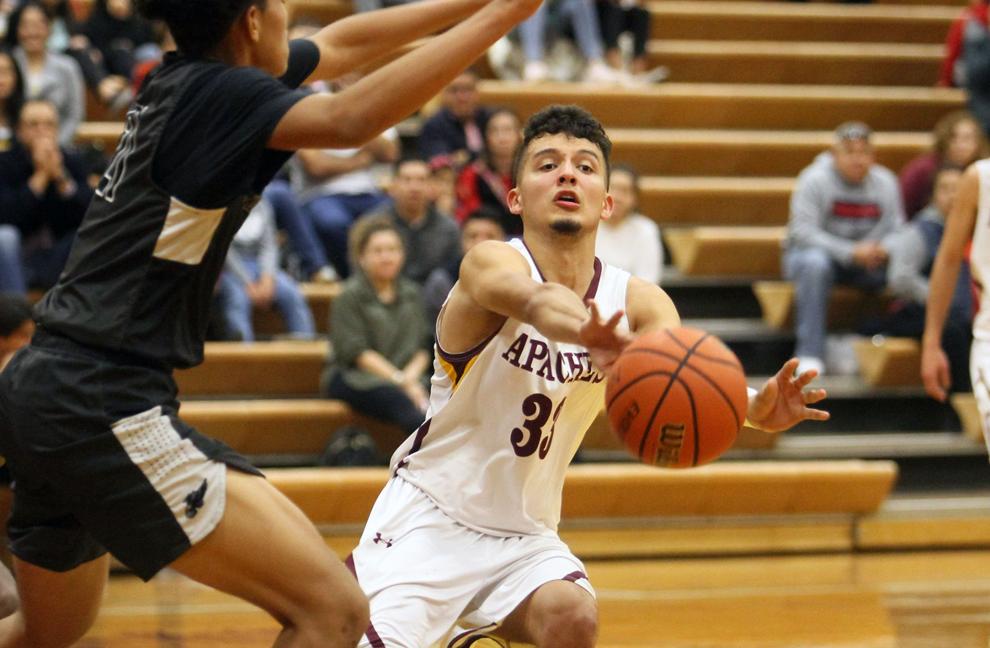 Nogales held the lead until two free throws by the Black Hawks' Ti Cochrane (team-high 17 points) put the Black Hawks up 51-50 with 2:55 left in the game.
That's when Cervantes stepped up to score nine of the Apaches' next 11 points on the way to a Nogales victory.