The Nogales High School boys golf team wrapped up their home season on Monday by winning a three-team match in Tubac.
NHS shot a combined 156, three strokes better than second-place finisher Mountain View Marana at 159. Tucson High School was third at 191.
Gustavo Acosta of NHS was the day's top golfer, finishing the nine holes in 34 strokes. Teammate Diego Medina shot a 38, Raymundo Ruiz and Luis Romero both finished at 42, and Pablo Araujo scored 54.
The match served as Senior Night for the team's five seniors: Acosta, Medina, Ruiz, Araujo and Julian Garcia.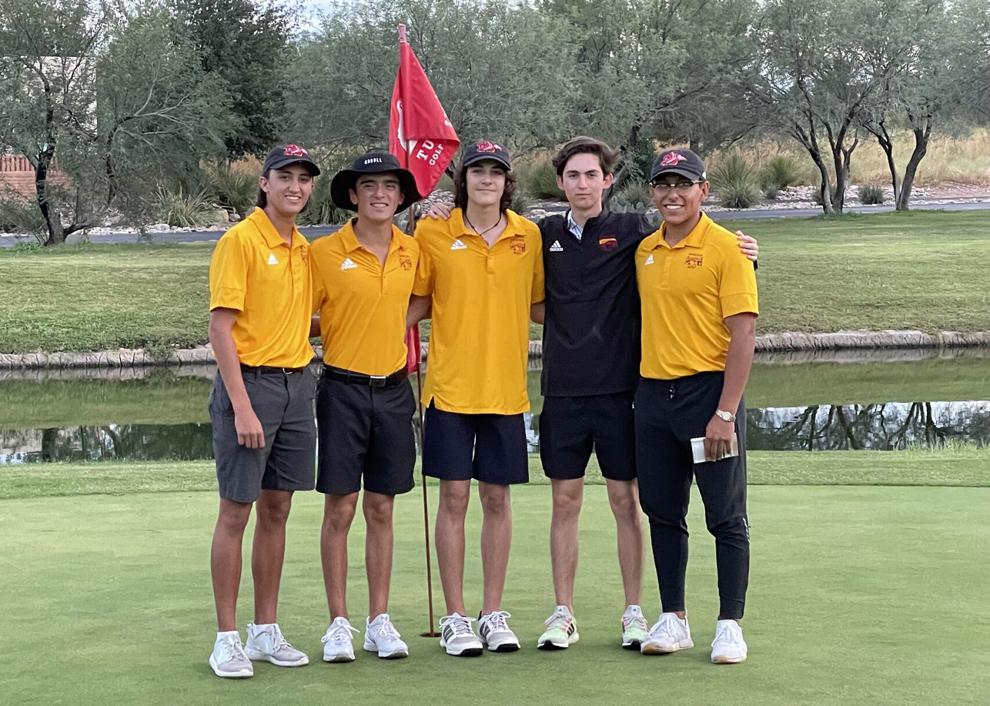 The Nogales boys are set to play in the Southern Arizona Invitational on Friday and Saturday in Tucson. They'll be in Sierra Vista on Monday to play Sahuarita and Buena high schools.