For the second time in the past two years – and the 20th time in school history – the cheerleading team at Nogales High School is the state champion.
The NHS squad finished first in the Large Coed Cheer division at the Arizona Interscholastic Association (AIA) State Spiritline Championships last Saturday at Chase Field in Phoenix with a score of 255 out of a possible 300.
The three-member NHS coed partner stunt team of Megan Condes, Oscar Huerta and Dominique Zuniga took home the state title as well, with a score of 68.43 points out of a possible 85.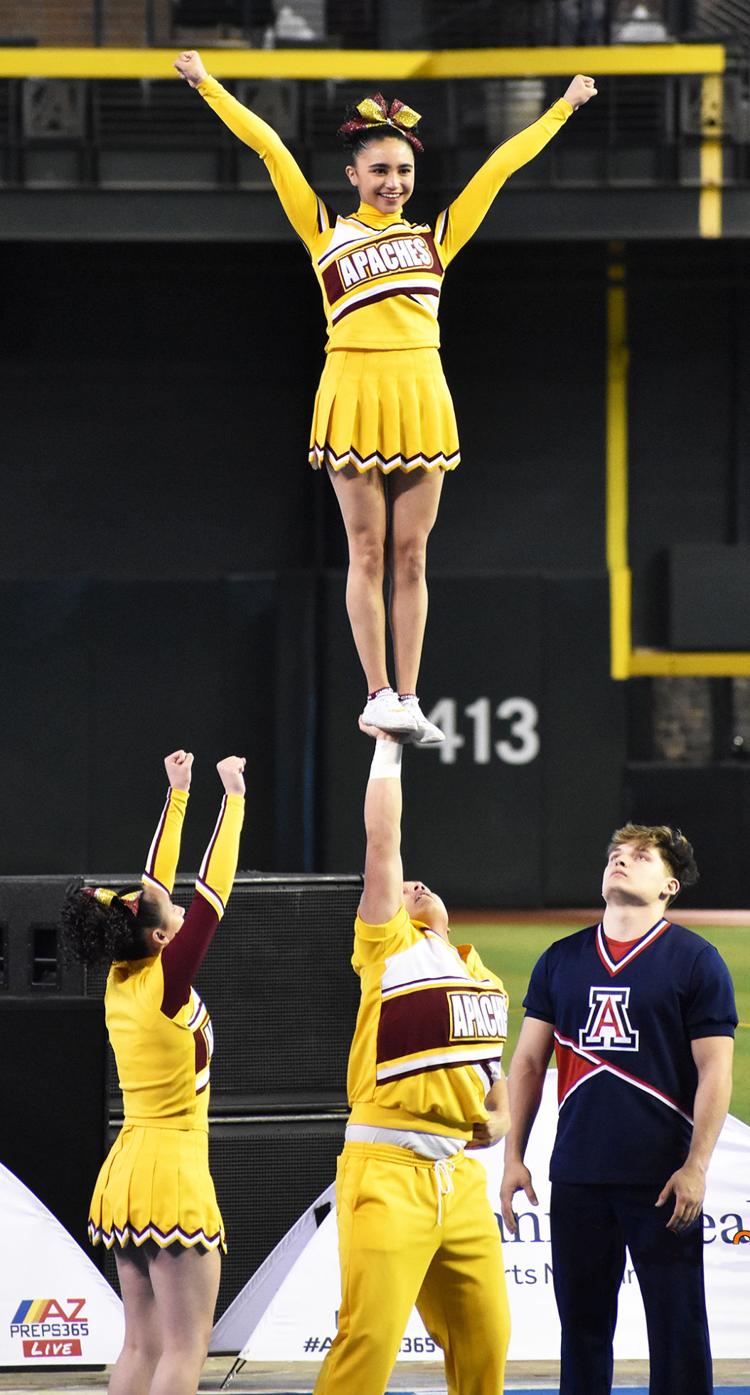 "I think the best comments we received from the judges were that the flow of the routine was really great, the cheer was very strong," NHS coach Venesa Garcia said of the Large Coed Cheer title, adding that the enormous venue – Chase Field is the nearly 50,000-seat home of the Arizona Diamondbacks – forced the team to cheer especially loudly to get the crowd involved.
"They really liked the difficulty of our routine," Garcia said. "Our jump sequence got top points as well, and we also got top points in sportsmanship."
The routine that earned NHS the title was choreographed by Anthony Urbina and put into place starting in August. After the team finished second at the regional competition in November, Urbina returned and reworked it.
"We changed the order of our routine and that's the routine we won with this past weekend," Garcia said.
The squad has 25 members – seven boys and 18 girls – and the captains are Condes, Zuniga, Melanie Norzagaray and Maya Robles.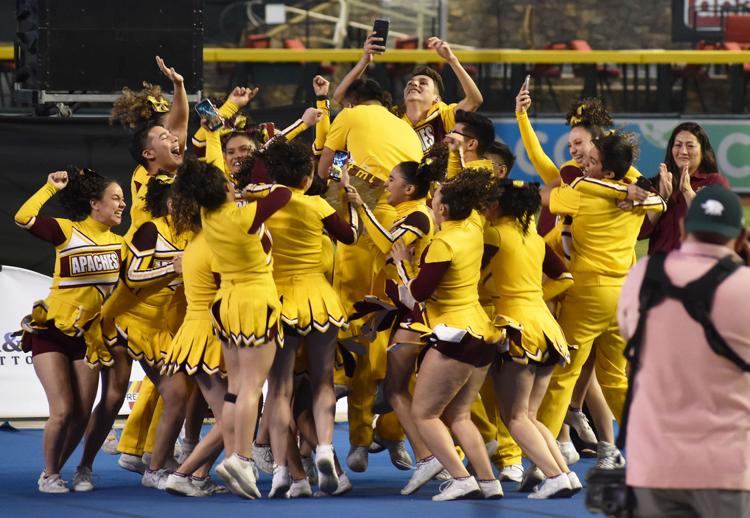 Next Saturday, Feb. 8, the team will participate at the Arizona State Championships – the original state-level competition before the AIA added the sport to its domain – at the Arizona Memorial Veterans Coliseum in Phoenix. The NHS junior varsity squad will compete as well.
After that, NHS will compete at the nationals in Anaheim, Calif. on Friday, Feb. 14 and Saturday, Feb. 15.
"The kids really want to be back-to-back state and back-to-back national champions, so that's kind of their goal for this season," Garcia said.
Garcia, who works as the reading specialist at Lincoln Elementary School, acknowledged that it was a challenge to take over such a successful cheerleading program.
"I have felt tremendous pressure to try and keep the team performing at the level that is expected of them from our community," she said. "I knew coming into it that I would have to fill Shortcake's shoes, and I know that that's in no way possible. But winning state this past weekend was an amazing feeling."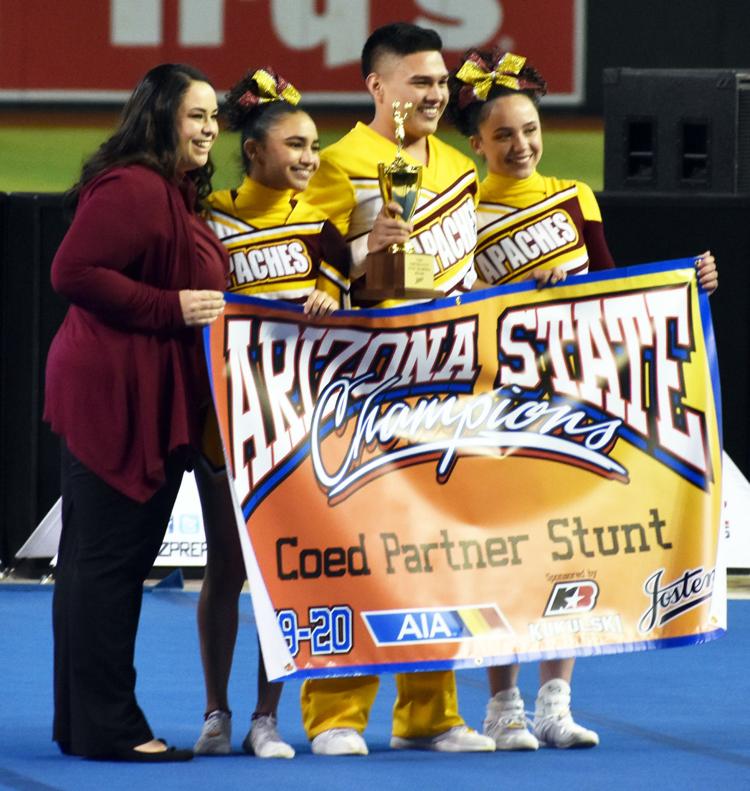 After some initial growing pains, Garcia said, she and the cheerleaders have developed a strong bond. During their breakdowns, they call out that they're a family.
"I think that's what we've really become, and because we've become a family, we were able to get out there and do our very best and support each other so that we could be state champion," she said.
Garcia grew up in Nogales, went to school here, cheered for four years at NHS and during her senior year was part of the team that won the state championship in 2000. She went on to coach alongside Hernandez for 12 years, left to complete graduate studies, and then came back home.
She called her journey a "full circle."
"I love that I can be part of my community in that sense that I did come back and I try to give back to my community as much as possible, even if it is just helping raise our kids," she said.