The Patagonia Union High School Lobos picked up their first win of the 2021 season on Monday, when they defeated the Lourdes Catholic High School Warriors 3-0 in Nogales.
Lourdes took an 8-4 lead in the first set after scoring four straight points – three with Victoria Mendoza serving. But the Lobos regrouped after a timeout and came back to tie the score at 10.
The teams traded leads before finding themselves tied again at 18. But with Savannah Woods serving, Patagonia pulled ahead 23-18, then held on for a 25-23 victory.
The Warriors scored the first point of the second set, but the Lobos led the rest of the way as they went on to win 25-15.
Lourdes kept it close early in the third set, but Patagonia reeled off 10 straight points with Madison Vines serving and cruised to a 25-8 win.
The victory in the match improved their season record to 1-6.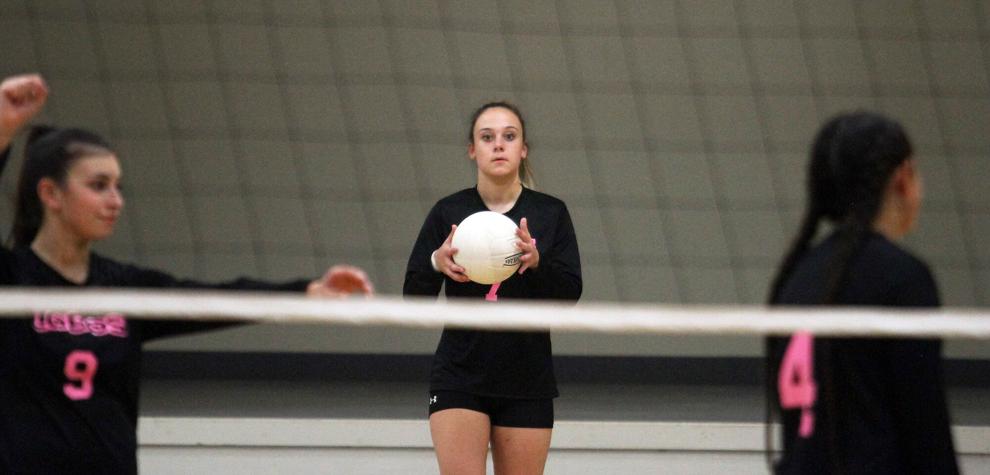 The Lobos followed up Monday's game by hosting St David on Tuesday, falling in straight sets. They play three more home games on Oct. 12, 13 and 14 against Valley Union, The Gregory School and San Simon, respectively.
Lourdes, whose record stood at 1-4 after the loss to PUHS, has two games remaining in the season: Oct. 12 at home against San Manuel, and Oct. 13 at Immaculate Heart.