On a recent Thursday morning, Tubac was out to play.
It wasn't yet 8 a.m., but the early-July sun was already overhead and a handful of local pickleball players were gathered behind the Tubac Community Center.
On a converted basketball court, repainted and outfitted with a tennis net, players took their positions and Lee Elmore lined up a serve. Using a chunky plastic paddle, Elmore served the Whiffle-like ball and, after waiting for it to bounce, Joel Block returned the shot.
At nearby courts, the crack of paddles hitting the ball echoed and sneakers squeaked on the concrete playing surface. Outside the fenced courts, Bill Stephenson, Carol Chesworth and Guy King took a water break under the shade of a tree.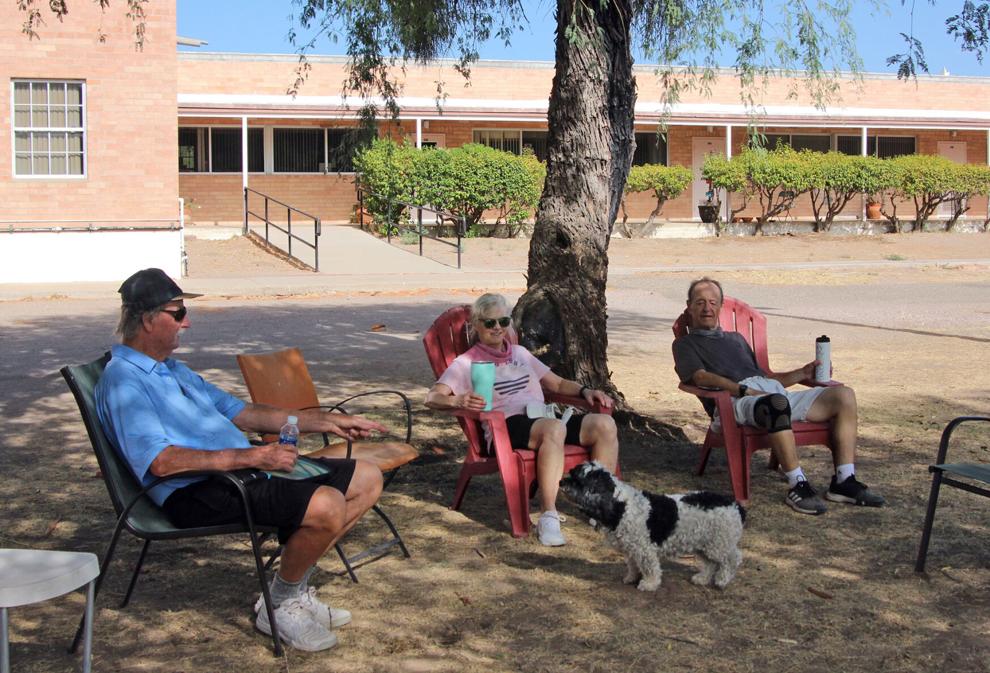 A few minutes later, Elmore served the ball to this reporter, who hit it into the net.
Pickleball is often described as a cross between tennis, badminton and ping pong, and it's grown in popularity in recent years, attracting a particular following among baby boomers. In Tubac, a Santa Cruz County community that draws lots of retired, seasonal residents, the sport has taken off.
The local pickleball scene is loosely organized by the Tubac Pickleball Club. Founded about five years ago, the club has grown from a handful of players to more than 100 members who play regular morning games, as well as hosting weekly training sessions for beginners and fielding a few competitive teams.
Earlier this year, a men's team from Tubac won a state championship in their division at a tournament organized by the Arizona Pickleball Players Association. A few of the players also sport hats from a tournament they've played in San Carlos, Sonora.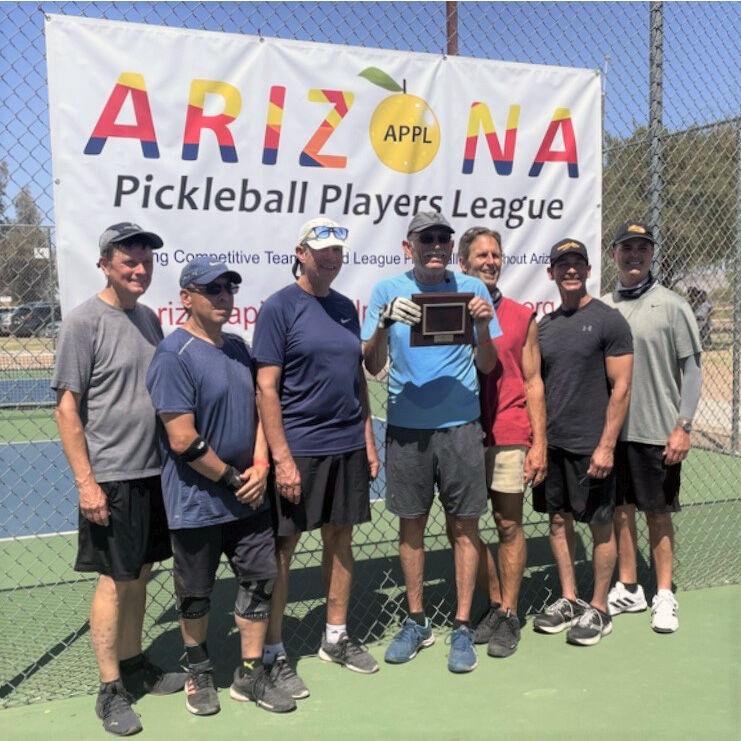 Gary Resnikoff, one of the founding members of the Tubac club, said the vibe is a bit like what people expect from another alternative sport – Ultimate Frisbee.
Ultimate Frisbee is "just a good time and it's not very competitive," Resnikoff said. Pickleball, he went on, "is just a good time, but it's a little bit competitive."
There are various stories about the origin of pickleball's unusual name, but the game seems to have been invented in the 1960s in Washington state as a backyard game.
At 44 feet long and 20 feet wide, the pickleball court is a bit more than half as large as a tennis court. As in tennis, the pickleball net is set three feet high.
In addition to the smaller court, pickleball uses a Whiffle ball and large, solid paddles, making it easier to learn than tennis. And there are a few rules designed to slow things down and create long points: serves must be hit with an underhand and volley shots aren't allowed within seven feet of the net.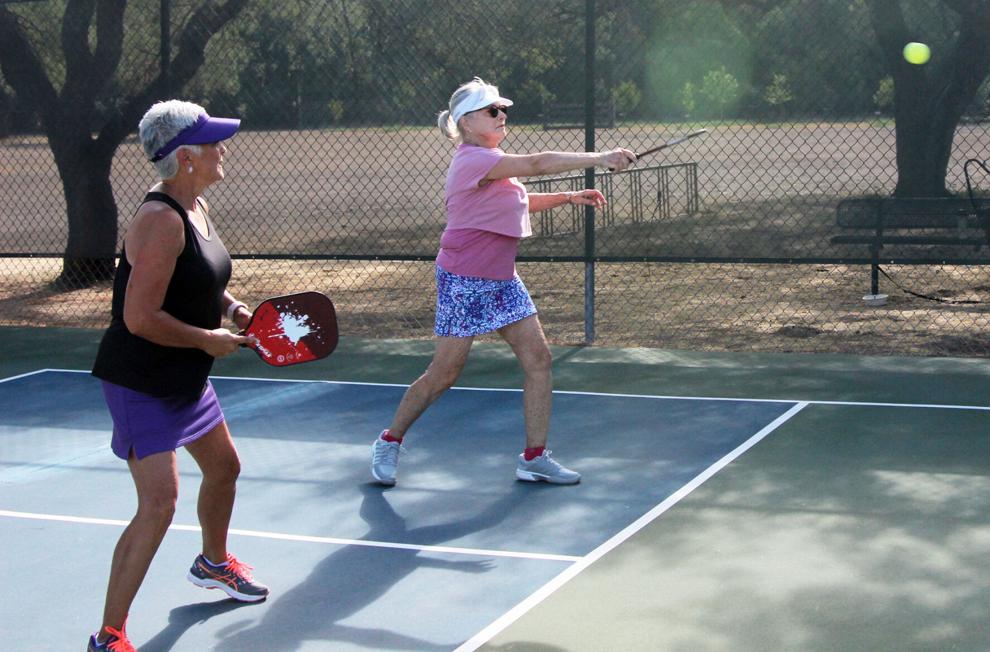 While it's been around for more than a half-century, pickleball really started taking off in the last two decades.
In 2006, NPR reported that pickleball was "the hottest game in town" at a number of retirement communities in the Southwest and an estimated 50,000 to 60,000 people played the sport nationwide. By 2019, the Sport and Fitness Industry Association estimated that more than 3.3 million people were playing pickleball.
In Tubac, things got started a few years ago when local players used the old basketball courts behind the community center to set up pickleball courts. The Tubac Pickleball Club was founded in part as a way to collect money for court expenses – drawing new lines and stringing up nets.
At first, playing on the old basketball courts required a bit of extra work, especially when monsoon rains flooded the concrete surface. "We would sit here for the first half-hour after it rained, we had an air blower and we'd get the courts safe enough to play on," said Block, a doctor who was among the first pickleball players in the local area. "So it was a lot of dedication early on."
Eventually, Santa Cruz County agreed to build new courts and players now enjoy four separate courts with pickleball lines and nets. When the COVID-19 pandemic hit, players said, the courts were initially closed, but then reopened on the condition that players scheduled their matches in advance and kept their masks on once they got off the court.
As the club has grown, some structure has developed with it. Individual teams practice together, Friday mornings are typically devoted to clinics for beginners, and there are also groups for recreational players, like one called the "casual ladies."
But Block said the main focus is still on having fun and a sense of camaraderie.
"They just have a great time, everybody's real friendly here," he said.