The No. 13-seeded Rio Rico High School girls basketball team upset No. 4 Greenway in the 4A Conference state tournament on Wednesday in Phoenix, 57-50.
The win means the Hawks advance to play in a tournament quarterfinal game on Saturday at No. 5 Flagstaff.
Rio Rico bolted to a 19-6 lead after one quarter on Wednesday thanks to April Martinez, who hit four three-pointers and scored 14 points in the frame.
Greenway narrowed the lead to 30-29 at the half, but the Hawks outscored their hosts 17-11 in the third quarter to give themselves some breathing room heading into the final eight minutes.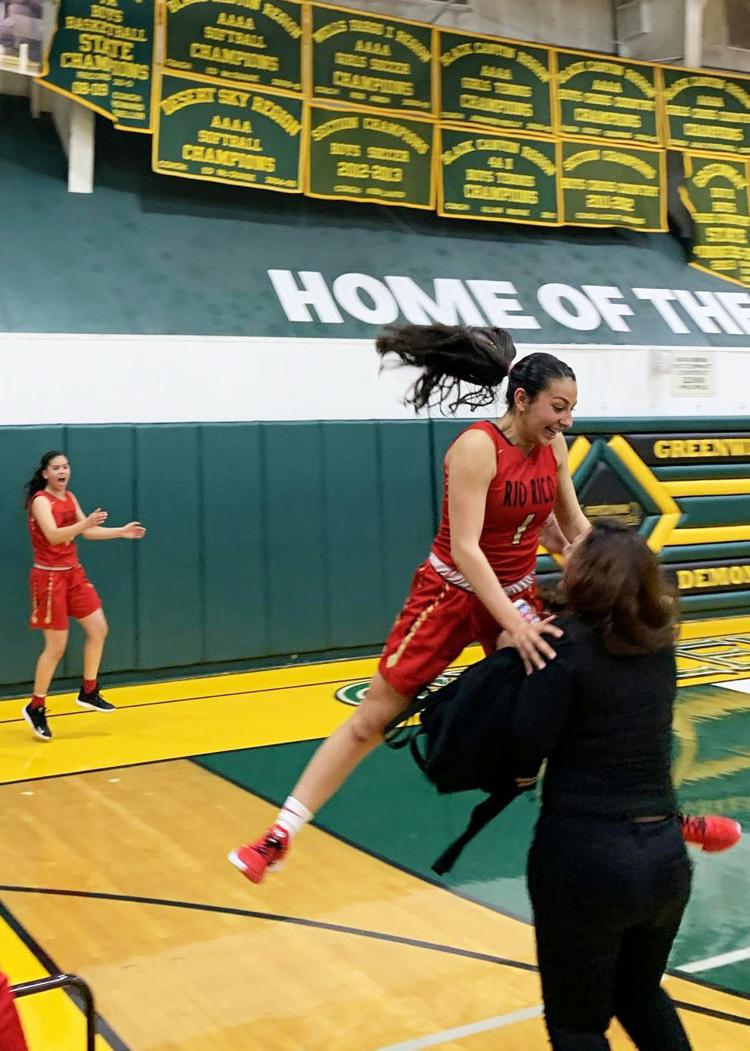 Rio Rico iced the game in the final quarter by shooting 8-for-10 from the free throw line.
Martinez finished with 26 points, followed by Luisayde Chavez with 19 and Nicolette Pesqueira with nine.
The Hawks have now won 10 games in a row and are 16-4 overall after defeating Greenway, a team that entered Wednesday's game 16-2, with its only two previous losses coming to No. 2-ranked Shadow Mountain.
Saturday's quarterfinal game gives the Hawks a chance to avenge a 67-64 loss at Flagstaff last year that ended their season in the first full round of the state tournament.