Rio Rico High School junior Jorge Trujillo won the Division III Boys Southern Sectional cross-country race on Wednesday in Sierra Vista, reaching the finish line first among a field of 87 runners.
Trujillo finished the five-kilometer (3.1-mile) course with a time of 16:25.7, which was 2.7 seconds faster than the second-place finisher from Salpointe Catholic High School.
The Rio Rico boys team finished sixth among 12 schools that competed in the sectional race, which qualified them for the state D-III championship on Nov. 13 in Phoenix.
Trujillo's teammates Leonardo Padilla and Emmanuel Arvizu came in 41st and 42nd, and Francisco Murrietta was 45th.
Rounding out the Hawk boys competitors were Adrian Gonzalez (51st), Jose Hernandez (52nd) and Santiago Rojo (54th).
The Rio Rico girls team was fifth among eight schools in the D-III sectional, led by senior Angela Holman, who finished 16th among 67 total runners with a time of 22:08.9. That qualified her as an individual to compete at the state race.
Her sister Johana Holman, a sophomore, finished 25th with a time of 22:56.
Evelyn Lopez was next among the Hawks in 33rd place, followed by Ximena Perez (39th) and Kaylee Rivas (50th).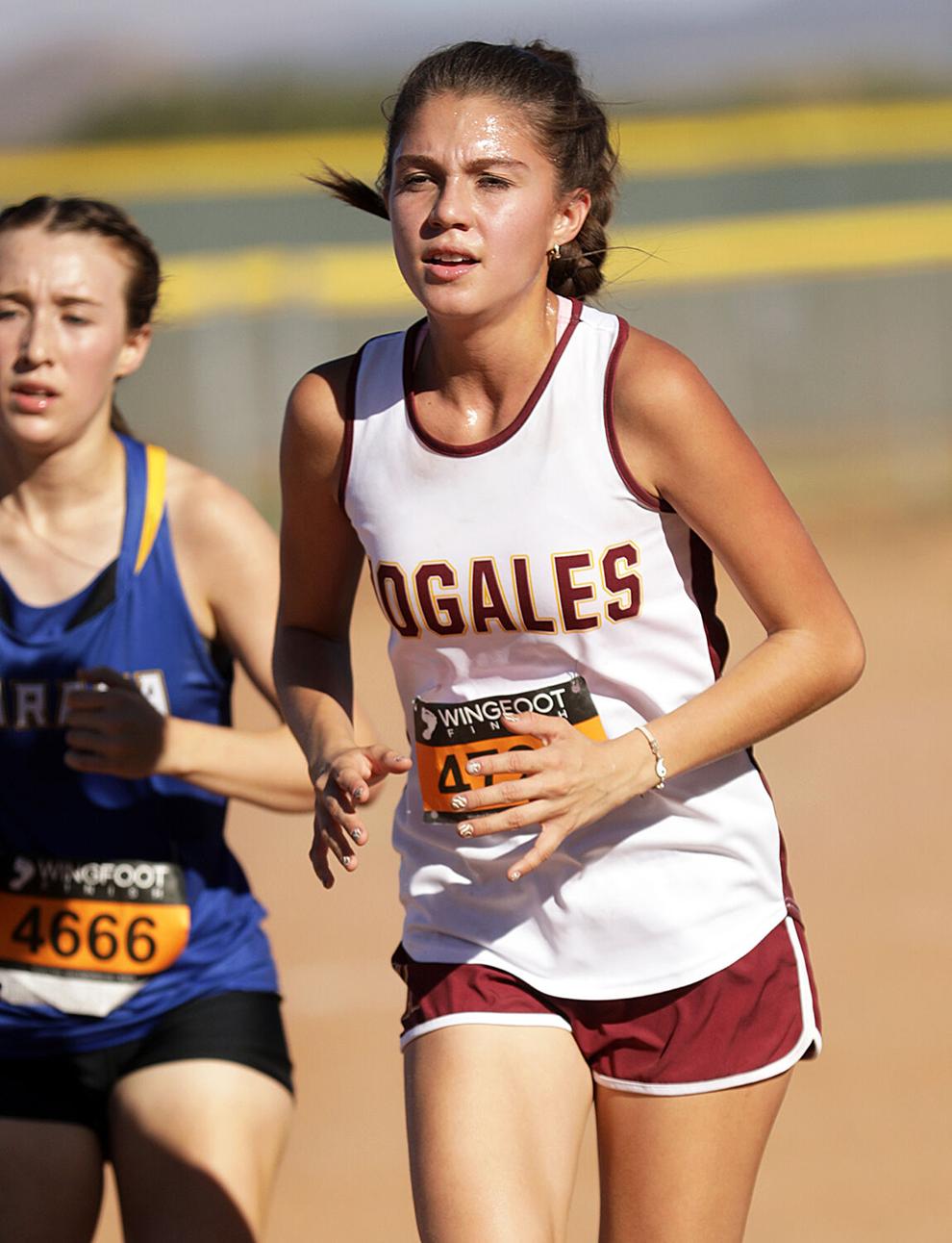 The Nogales High School girls team punched a ticket to the state title race by finishing sixth in a field of 11 teams in the girls Division II sectional race, also held Wednesday at Buena High School in Sierra Vista.
Junior Brianna Morgan was first for the Apaches, coming in 12th among the 76 total runners with a time of 21:29.5.
Then came Brianna Martinez (35th), Alexandra Maldonado (27th), Idaly Bañuelos (38th), Mia Barraza (39th), Sofia Durazo (40th) and Elizabeth Fuentes (45th).
The NHS boys fell short of qualifying as a team for the state race, finishing ninth among 12 squads in the boys D-II sectional. But junior Daniel Corrales made it as an individual qualifier by coming in 35th among 89 total runners with a time of 18:13.8.
Also competing for the Apaches were Santiago Martinez (47th), Alec Guerra (52nd), Esteban Cervantes (53rd), Jose Coronado (61st) and Joel Martinez-Peralta (63rd).