Rio Rico High School senior Luisayde Chavez is poised to take her high-octane basketball game to Pima Community College in Tucson.
Chavez recently signed a letter of intent to play next year for the PCC women's basketball team, which went 25-7 this past season and earned a spot in the NJCAA Division II National Tournament.
"Luisa is an explosive player that can get her own shot or create for a teammate," Aztecs coach Todd Holthaus said of his new recruit. "She is strong and versatile and can play both ends of the floor. Luisa will give us fire power on the wing in 2020-21."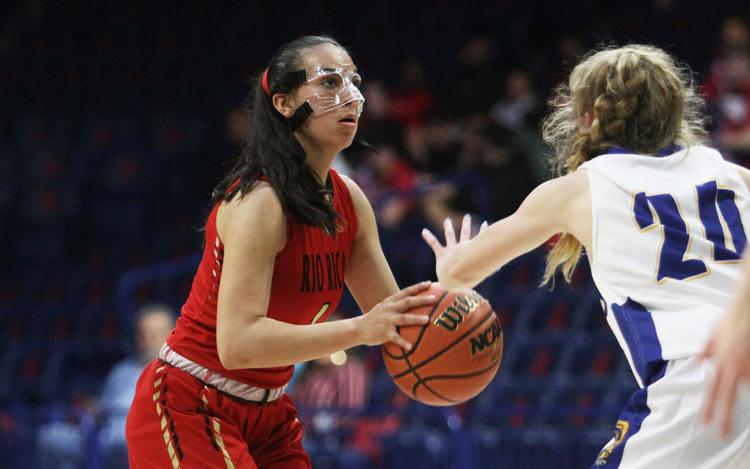 Chavez transferred to Rio Rico at the start of her junior year from Jurupa Valley High School in Riverside County, Calif., where she scored a total of 756 points during her freshman and sophomore years, according to MaxPreps.com.
The 5-foot-8 guard passed the 1,000-point mark during her junior year at RRHS, a season in which she was selected the Offensive Player of the Year in the 4A Conference Gila Region after scoring 479 total points and averaging 17.1 per game.
During her senior year, Chavez averaged 18.0 points, 6.2 rebounds and 3.7 assists for the Hawks and was named the Gila Region's Player of the Year. She ended her high school career with 1,002 points for RRHS and 1,758 overall.
The Hawks went 29-7 in the regular season during Chavez's two seasons with the team, winning a play-in game and qualifying for the 4A Conference state championship both years.