When the coronavirus pandemic put an early end to the 2020 Rio Rico High School baseball season, senior outfielder Manny Caballero thought he had lost his chance to impress college coaches.
"We only had five games due to the world pandemic," he said. "I didn't think I'd get an offer."
But then in April, he got a call from the University of Valley Forge, a small private school in eastern Pennsylvania with an NCAA Division III baseball program.
Coaches there had noticed an online profile of Caballero that had been created as part of his participation in a baseball camp in Phoenix in December 2019, he said.
"So they got more information about me – I sent them videos, I sent them my stats from my freshman year all the way up to my senior year, my last game," he said, adding that UVF staff also contacted his coaches to learn if he was D-III material.
"They got connected with me and they started talking to me more about the school, about the baseball program and eventually they came up with an offer for me," he said.
On Wednesday, he signed his letter of intent during a presentation at RRHS. He's set to make a three-day trip to Pennsylvania on July 16 for his freshman orientation, then head back on Aug. 18 for the start of the semester, six days later.
"It's going to be a big change in my life. It's something very, very exciting – a little bit nervous – but I'm looking forward to my future over there," he said.
Caballero said he initially thought about studying criminal justice in college, but decided to focus on social services after consulting with UVF administrators.
"I'm very excited because the program offers some great experiences and opportunities that I could take," he said.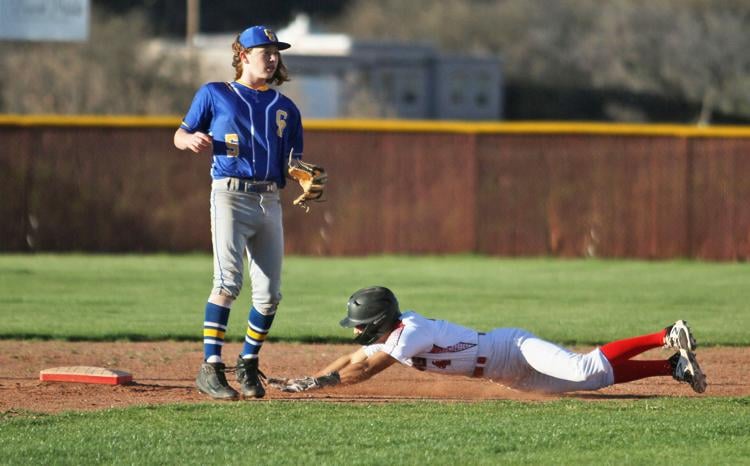 As for his role on the UVF Patriots baseball team, Caballero said coaches there told him they were looking for outfielders and players with speed, and he fits both those needs.
Caballero credited the RRHS coaching staff for their role in his development, citing assistant coaches Bob Zuniga, Danny Zuniga and Zach Baldenegro, and especially head coach Hector Zuniga.
"He was a really big help in my life to get me where I'm at right now, along with my family and friends that have been there to support me."