Jorge Trujillo of Rio Rico High School finished second among 224 runners who competed in the boys state Division III cross country championship on Saturday in Phoenix.
Trujillo, a junior, ran the five-kilometer (3.1 mile) course in 16:25.2, just five seconds back of race winner Cesar Diaz of Mingus Union High School.
Trujillo's second-place performance at the state race followed his first-place finish at the Southern Sectional championships on Nov. 3 in Sierra Vista.
The Rio Rico boys team came in 16th among the 29 squads that competed in Saturday's state championship. In addition to Trujillo, other Hawk boys who ran the race, as well as their overall placements, were:
100: Emmanuel Arvizu, 19:10.7.
106: Leonardo Padilla, 19:15.6.
145: Santiago Rojo, 19:55.6.
146: Jose Hernandez, 19:55.8.
173: Francisco Murrieta, 20:30.4.
190: Adrian Gonzalez, 21:05.0.
Angela Holman, the only RRHS girls runner to compete in Phoenix, came in 76th in the 177-runner D-III girls race with a time of 23:25.0.
The Nogales High School girls team finished 17th among 25 teams that competed at the Division II title race on Saturday in Phoenix.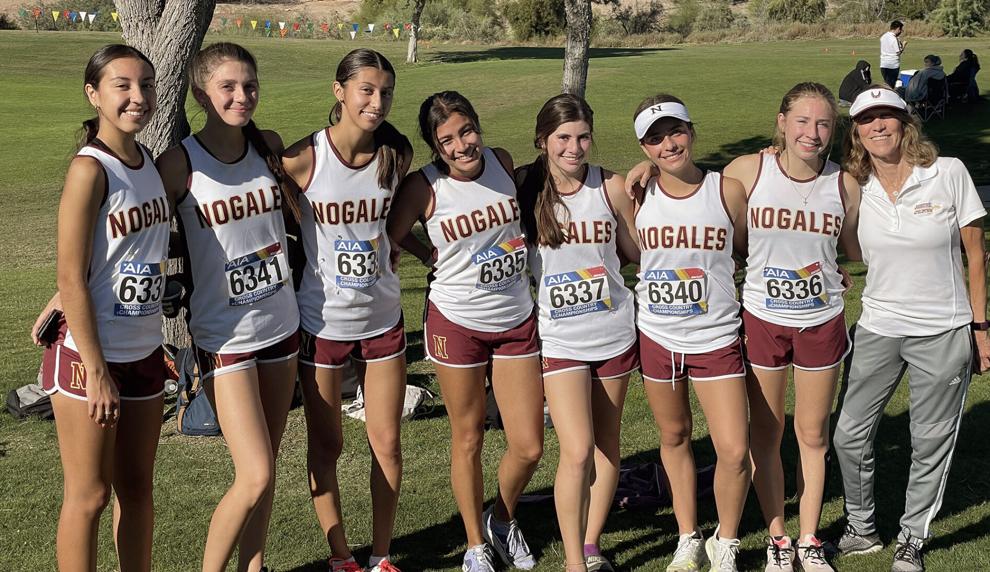 The NHS competitors in the 201-runner event included:
83: Alexandra Maldonado, 22:56.8.
85: Mia Barraza, 23:00.8.
86: Sofia Durazo, 23:03.1.
105: Brianna Morgan, 23:19.4.
117: Brianna Martinez, 23:36.9.
130: Idaly Bañuelos, 23:56.4.
149: Elizabeth Fuentes, 24:29.4.
Daniel Corrales was the only NHS athlete to participate in the boys D-II race. He came in 138th in a field of 230 competitors with a time of 19:00.4.