The Rio Rico High School boys and girls teams are both headed for the state championship race in Phoenix after qualifying at Wednesday's Division III sectional held at RRHS.
Needing to finish in the top seven teams that competed in the sectional qualifier, the Hawk boys finished fourth with 84 points. The girls, who needed to place among the top four squads, were third with 82 points.
Rio Rico junior Roshan Tinoco-Miranda came in first in the D-III sectional for the second consecutive year, pulling away from challengers from Walden Grove and Palo Verde high schools to win the boys race with a time of 16:38.6.
"My coach and I were discussing me defending this title and I was very glad to have earned that once again this year," Tinoco-Miranda said.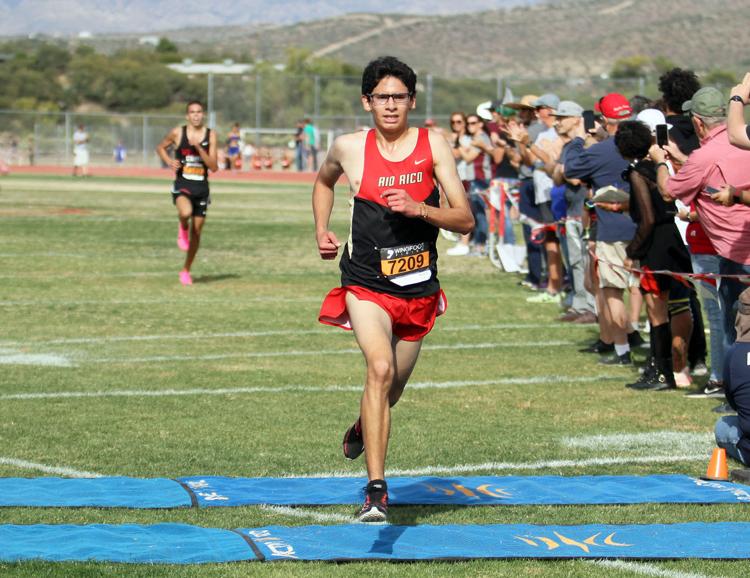 Hawk freshman Jorge Trujillo-Lira was ninth in the field of 81 runners at 18:21.6. Fellow freshman Roberto Picazzo cracked the top 25 by finishing 22nd with a time of 19:15.4.
Senior Hector Leon followed in 26th place (19:24.7) and sophomore Emmanuel Arvizu was 30th at 20:03.6
The Hawk girls were led by sophomore Sasha Ogburn, who came in eighth in the 53-runner race with a time of 22:09.1. Sophomore Angela Holman was 14th at 23:03.5 and junior Gisell Bojorquez was two spots back at 23:09.1.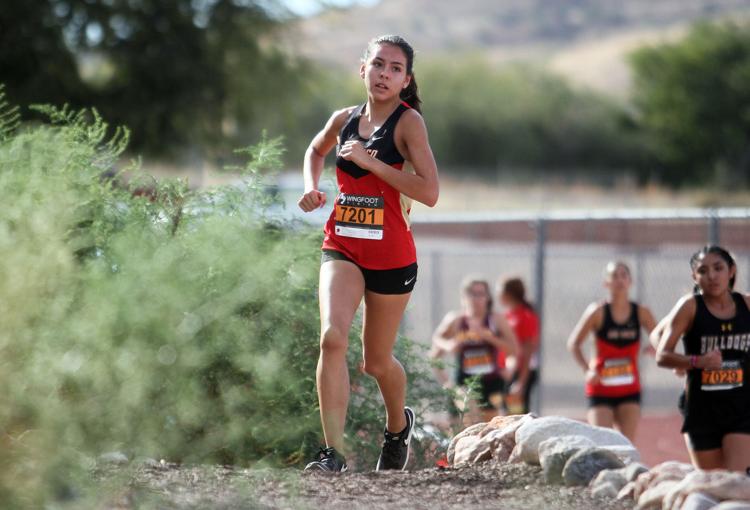 Senior Cynthia Villagran (26th place, 25:41.9) and junior Paulina Soto (28th, 25:58.3) rounded out the scoring for the Hawk girls.
Both Rio Rico teams will now compete at the Division III state championships set for Saturday, Nov. 16 at Cave Creek Golf Course in Phoenix.
After winning last year's D-III sectional race at RRHS, Tinoco-Miranda was in third place in the 2018 state championship with 200 meters to go, but stumbled and fell and wound up finishing 30th.
"That experience, I'll use that to motivate me going forward," he said.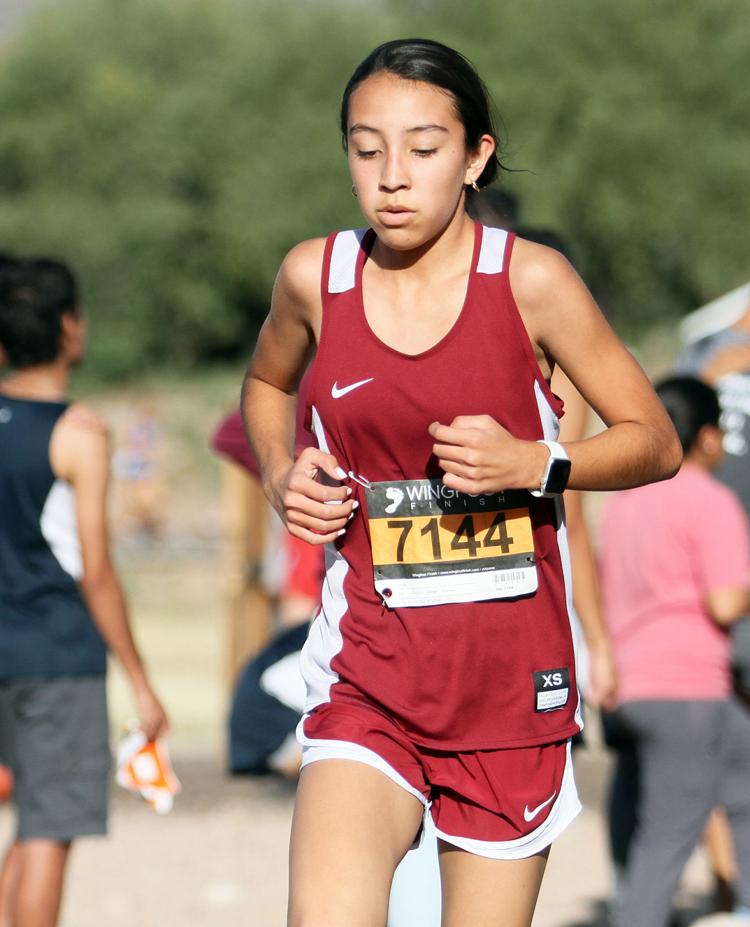 The Nogales High School boys and girls teams competed in the Division II sectional races, also held Wednesday at RRHS, but neither was able to qualify for the state meet.
For the NHS girls, Elizabeth Fuentes was the top finisher, coming in 29th in the 95-runner field with a time of 23:12.8. She was followed by Carolina Durazo (39th, 24:13.0) and Sofia Durazo (43rd, 24:23.0).
On the boys side, Gibran Chavez led NHS by finishing 51st in the field of 104 with a time of 19:25.2. Ivan Rubio was 58th at 19:49.5 and Charles Page finished 60th at 19:56.2.