As Sabina Romero marched out of the Nogales High School football stadium last month, diploma in hand, she left behind several lasting marks of both her academic and athletic successes during her high school career.
The 18-year-old Nogales native was an International Baccalaureate (IB) diploma candidate, a leader with the National Honor Society, president of the student body, and a sports standout who set five school records while competing for the Apaches track and field team.
Speaking to the NI late last month, she reflected on her favorite memories and her overall growth during the past four years at NHS.
"I'm a very different person than I was in freshman year. I was extremely shy. I didn't believe in myself," she said. "Everything that I did, I never thought I'd do."
Romero noted that her older brother, who was still enrolled at NHS at the time she entered the school, played a big role in bringing her out of her shell. Following in his footsteps, she joined the student council, which, along with track, gave her the opportunity to meet new people and become more confident.
And while she now has many accomplishments under her belt, Romero noted that her top memories from high school came in the context of track and field.
After hearing stories about how her father Eric still held the NHS record for boys high jump, Romero said she was inspired to try the sport herself. She began practicing track and field in the fifth grade, but didn't become serious about the sport until she entered high school.
She said she learned from the guidance of coaches Liz Thomson and Leo Federico, whom she described as some of her biggest mentors, as well as her father, who serves as the school's high jump coach.
This year, Romero said, she began training for the spring track and field season starting in September. By the time the season began, she was practicing an average of 2.5 hours on most days.
She added that being a part of the volleyball team in the fall also served as great preparation for track, as it was another sport that made her practice jumping.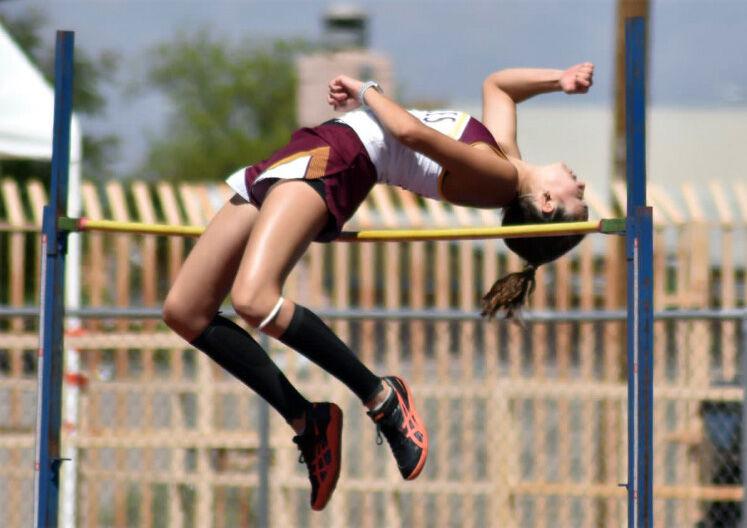 By the end of her high school career, Romero had a total of five school records to her name, including a time of 16.34 seconds in the 100-meter hurdles and 49.15 seconds in the 200-meter hurdles; 18 feet, 2.5 inches in the long jump; and 5 feet, 6 inches in the high jump – an achievement that gave her the Arizona Division II high jump championship during her sophomore year.
Her ability to clear 5 feet, 6 inches also recently earned her an invitation to the National Scholastic Athletics Foundation's upcoming Annual Outdoor Nationals, presented by NIKE at the University of Oregon beginning on June 30.
Romero also set an entirely new record with a score of 3,541 in heptathlon, a competition that consists of seven events including the 100-meter hurdle, high jump, shot put, 200-meter dash, long jump and the 800-meter run.
"(She's) the first and to-date only Heptathlete in NHS history, though we very much hope that other girls will follow in her footsteps," assistant coach Federico said.
Both Federico and Thomson, the head coach, said that Romero's accomplishments did not come easily for her, but instead are proof of her work ethic and dedication to everything she commits to.
"Instead of solely focusing on high jump and a couple running events, she learned how to hurdle, long jump and throw the (javelin)," Thomson said, noting that Romero qualified for state championship meets in each of those activities.
Thomson and Federico also noted that Romero's hard work didn't stop on the track or field.
Romero "wore many hats this year," Federico said. Those included being the captain of the track and volleyball teams, president of the National Honor Society, student body president and an IB diploma candidate.
How did she manage her time to fulfill each role successfully?
"They ask me that a lot," Romero said with a laugh.
She added that her time management skills came to fruition during her junior year at NHS, when she was tackling several different tasks at once, including big events with the student council.
"I was super-duper organized. I just kind of planned everything out the week before or the month before," she said. "I always know what I have to do and when I have to do it by, so I just set it like that."
Romero said that she was also motivated by the fact that she loved everything she was involved in, from her advanced classes in school to sports and student government, so it never felt like a job that she wanted to quit.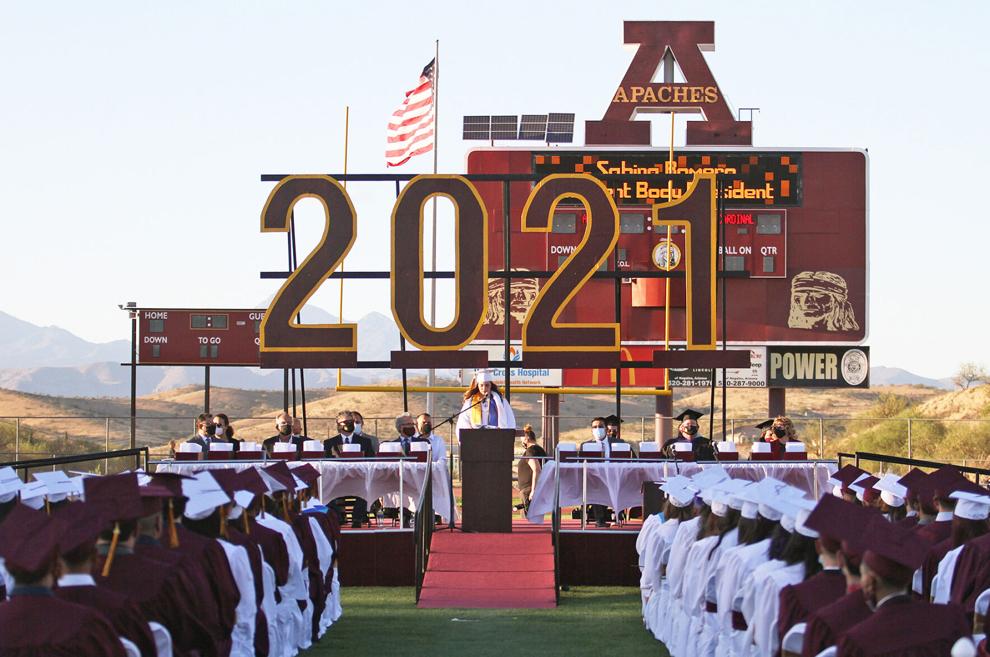 Another key element in succeeding through high school, she said, was surrounding herself with the right group of friends who were very supportive of everything she did, every step of the way.
With that help, it was easy for her to focus on her own path – something that allowed her to grow in ways that her coaches noticed.
"She has always been a modest person," Thomson said. "But as she gained confidence, I have seen her mature into a leader who can help out her peers and take charge without seeming overly bossy or conceited."
As Romero turns the page on her career at NHS, she's preparing to begin a new chapter at the University of Arizona, where she plans to continue competing in track and field while pursuing a major in biomedical engineering.
She said she takes with her valuable lessons that she learned during her time at NHS.
"Just focus on yourself, set your goals, do whatever you can to accomplish them and say no to everything else that gets in the way," she said, adding that she's also learned to embrace her mistakes.
Federico, who said coaching Romero has been one of the highlights during his tenure at NHS, said he's waiting to see what big thing she does next.
"Sabina is sure to do well in college, and I wholeheartedly believe we have not yet heard the last of her," he said.