Rio Rico High School graduate Luisayde Chavez was one of four Pima Community College women's basketball players who received accolades from the Arizona Community College Athletic Conference when it announced its all-conference and all-region teams last week.
Chavez, a freshman guard for the PCC Aztecs, was selected third team All-ACCAC and All-Region I, Division II. She came off the bench during the regular season and averaged 10.8 points, 5 rebounds, 1.6 assists and 2 steals per game. She also shot 50 percent from three-point range.
The Aztecs are set to compete in the NJCAA Division II National Tournament in North Carolina starting April 20 after they defeated Mountain View College 79-51 last Friday in the NJCAA Division II Southwest District championship game in Dallas, Texas. Chavez had 13 points, seven rebounds, four steals and four assists in that game.
Soto has 46 assists in district title match
The Pima Community College volleyball team won the NJCAA Division II South Central District Championship in Miami, Okla. on April 3, and Nogales High School alum Karla Soto was right in the thick of it.
Soto, a freshman at PCC, had 46 assists, 11 digs and two aces as the Aztecs defeated Northeastern Oklahoma A&M College in five sets, 25-19, 25-22, 21-25, 13-25 and 15-12, to advance to the program's first ever NJCAA Division II National Tournament, set for April 13-15 in Cedar Rapids, Iowa.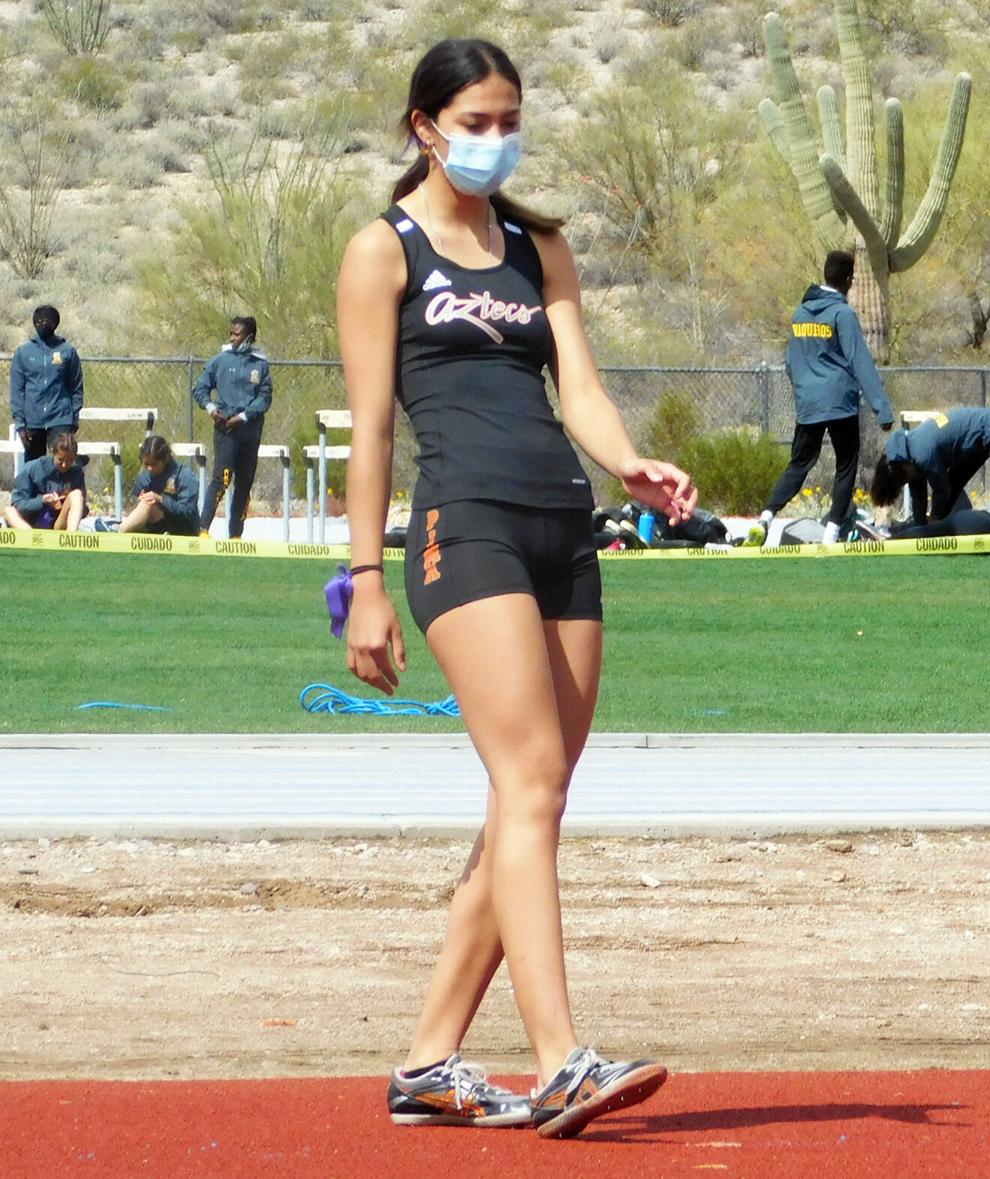 Acosta wins high jump at another meet
Freshman Dominique Acosta, a 2020 graduate of Nogales High School, claimed the top spot in the high jump with a mark of 1.53 meters (5-feet, 0.25-inches) when the Pima Community College women's track & field team competed at the ACCAC Conference Meet on April 2 at Mesa Community College.
In March, Acosta cleared 1.58 meters (5 feet, 2 inches) to finish first in the high jump at the Pima Outdoor Invitational in Tucson.
Two local athletes part of 20-game baseball winning streak

The Pima Community College Aztecs baseball team won its 20th-consecutive game on Saturday to raise its season record to 30-6. Two athletes from Santa Cruz County have played parts in the streak.
During a March 24 game, sophomore Andre Greene, a graduate of Rio Rico High School, went 1 for 3 with two RBIs and a run. In that same game, NHS grad Alec Acevedo was 2-for-3 with an RBI and a walk.
The next day, Acevedo hit a leadoff walk-off home run in the eighth inning to end a game with Community Christian College by the 10-run rule, 13-3. And on April 8, playing against the same opponent, Acevedo went 2-for-3 with two doubles and three RBIs.