Rodriguez sisters to play basketball at Tohono O'odham Community College
Rio Rico High School graduates Mia and Mina Rodriguez plan to team up again on the basketball court next year at Tohono O'odham Community College, RRHS coach Trini Matus said.
Mia Rodriguez, a 2018 RRHS grad, is transferring to TOCC for her sophomore season after playing one year at Arizona Western College, Matus said. Mina Rodriguez, a 2019 graduate who missed her senior season for the Hawks with an injury, has also signed to play for the Jegos, as the TOCC team is called.
The sisters last played together at RRHS during the 2017-18 season, when Mia was named to the 4A Conference Gila Region first team (10.3 points per game and 5.4 rebounds) and Mina was named to the second team (9.3 points per game).
TOCC was 13-17 overall last season and 9-13 in the Arizona Community College Athletic Conference (ACCAC)
NHS grad Mada to join Central Arizona hoop program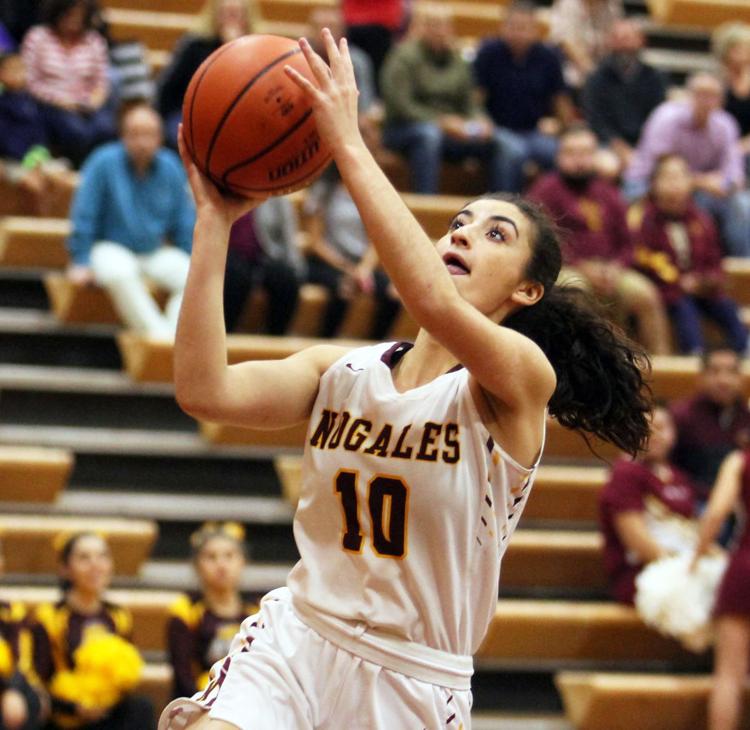 Czarina Mada, a 2019 graduate of Nogales High School, is set to play basketball next season at Central Arizona College, according to NHS coach Yahaira Sanchez.
As a senior at NHS, Mada was named to the 5A Conference Southern Region first team after averaging 11.5 points and 10.5 rebounds per game for the Apaches.
She'll join a Central Arizona team that went 22-9 overall and 17-5 in the ACCAC last season.