The Nogales High School football team's 2020 football season ended last week before it even got started.
On the verge of completing the second of two COVID-19 quarantines that had cost the Apaches their first four scheduled games, they learned last Wednesday that the coronavirus pandemic had claimed the remainder of the campaign as well, after a request from Pima County to shut down fall sports resulted in a wave of high school football season cancellations across Southern Arizona.
"They were in shock, and you could tell that they were hurt," NHS head coach Jake Teyechea said of his players' response to the news.
The abrupt end to the season left NHS as the only Southern Arizona high school football team to never have played a game in 2020.
Teyechea called them: "The best team no one got to see."
After the pandemic delayed the start of the season, the Apaches were finally given the OK to begin practice on Sept. 28.
Even then, they had to limit the number of players on the field at a time. So they broke into groups of 10 and practiced on a staggered basis using multiple practice fields. Players had to show up early for practice to have their temperature checked, and every Wednesday they were tested for COVID-19.
"Everything was going smooth, everything was going great. We had no symptoms, nothing across the board," Teyechea said.
The only bump in the road came when their scheduled opening game opponent, Desert View, had to cancel. But Sahuarita High School stepped in and Nogales was set to take the field at Apache Stadium on Oct. 30 for a game that was also meant to serve as Senior Night.
But at the last minute, the NHS administration announced that the game had been cancelled after two student-athletes tested positive for COVID-19.
"Coaching wise, it was something I got my staff prepared for," Teyechea said of the setback. "On the kids' part, you can tell them, 'This can be taken away,' but with the kids being so young, it's hard for them to see it until it actually happens. And the fact that it happened hours before kickoff, that's what hurt the kids."
"They were upset, but they understood – the first time," he said.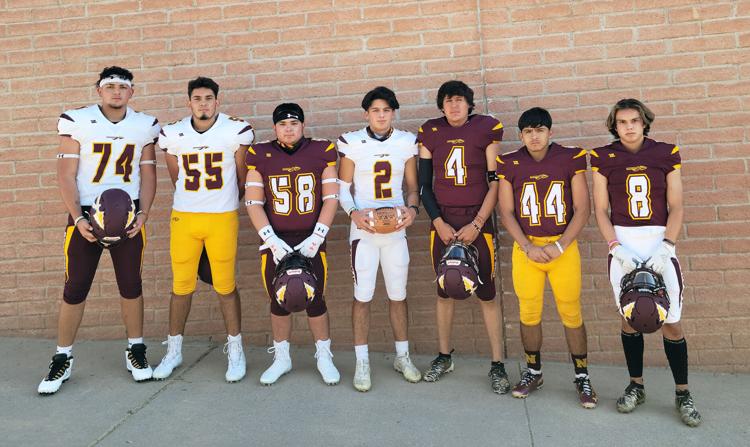 The Apaches had to go into a 14-day, no-practice quarantine, which also meant the cancellation of their next scheduled game, on Nov. 6 at Cienega. So they set their sights on their next game after that, scheduled for Nov. 13.
They returned to practice two days prior to that contest, a Friday night matchup at Tucson High School.
"We held a walk-through practice in the morning on Wednesday," Teyechea said. "Then right after practice we got a confirmation of a positive case again."
That sent the team back into quarantine for 14 days and cost them both the Tucson contest and a game scheduled for Nov. 20 at home against Rio Rico.
"A lot of people were upset about that," Teyechea said.
"That's when the kids started to think, 'Well, shoot, are we going to be able to have a season?' And that's where the second one really hurt, because I started to see the pain in my kids," he said.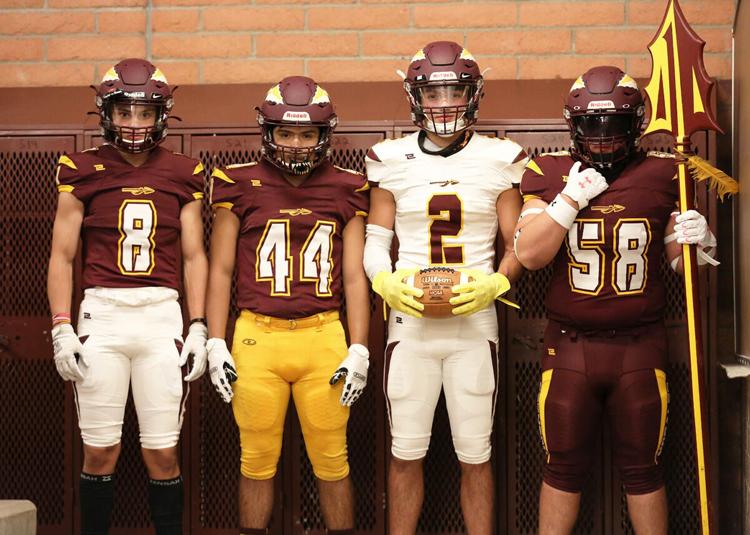 NHS still had two more games on their schedule at that point – Dec. 4 at Walden Grove and Dec. 10 against Douglas, plus the possibility of a make-up game with Rio Rico. But two days before Nogales' second quarantine was set to end last Wednesday, Nov. 25, the Pima County government announced that it was recommending that high schools end their fall sports programs amid a rapid rise in COVID-19 infections.
The next day, Walden Grove and Douglas cancelled their football seasons, and on Wednesday, Nov. 25, Nogales followed suit.
It was the day before Thanksgiving, which made it difficult for Teyechea to contact the players individually or get them together online as a team. So he announced the end of the season via Twitter post that began: "I have no words to describe how sorry I am," and ended with: "I love you guys and thank you, thank you for everything."
During an interview the previous week, when the Apaches' season was still alive, Teyechea was effusive in praising his players' talent and effort.
"Our speed is our strength and the way they are just coming together so fast," he said. "I've been at Nogales High School for a while, I even played there, and to see this group of kids come together so quickly, we haven't seen that in a while."
"We had to replace our entire offensive line, and we just had kids jump in," he continued. "Our guards are doing awesome, we have depth at running back, depth in the receiving."
He called playcaller Peter Rodriguez, a senior, "a top quarterback in the region."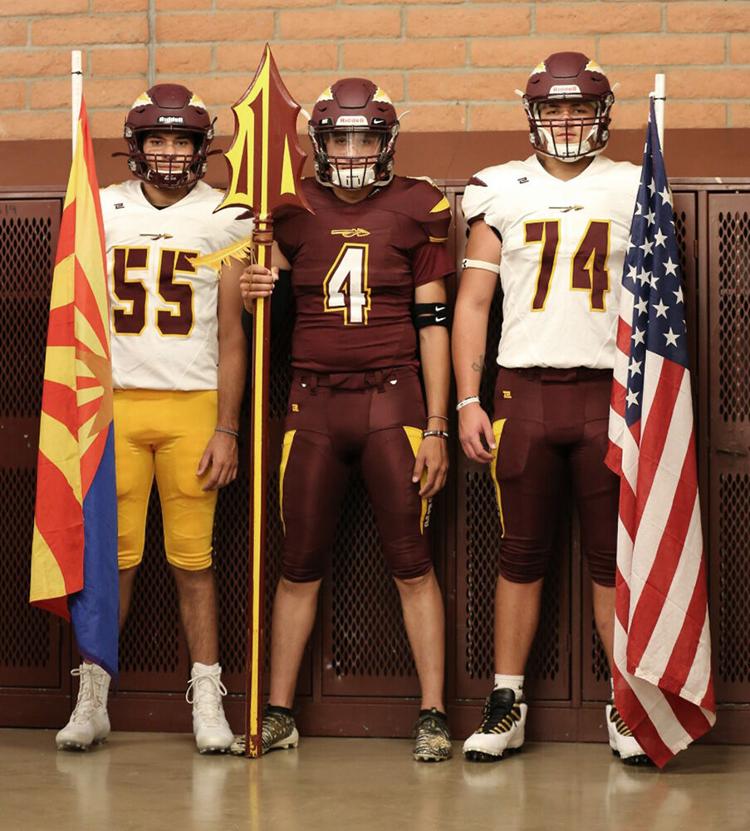 Teyechea also singled out Richard Hanlan and Heriberto Barnett as being all-region level at their positions, and noted that Rene Urias had already committed to play linebacker at a college in Iowa.
"We have Nadir Del Cid who's a good receiver, we have Esteban Chamberlain, who's one heck of an offensive lineman and linebacker, and then we've got our young kids," he said. "We've got a kid in Omar Sanchez who's one of the biggest sophomores I've ever seen, and one of the fastest linemen I've ever seen."
"It's just hard to see such a talented team not be able to showcase what they've worked hard for on the field," he said at the time.
Reached last Friday, after the season was cancelled, he said: "The best way I can explain this group of boys, honestly, is the best team no one go to see."