Roshan Tinoco-Miranda shattered the course record at Rio Rico High School and the Hawks girls team qualified for the state cross country championship during the Division III sectional qualifying races on Wednesday at RRHS.
Tinoco-Miranda, a senior running in his last home race, finished the five-kilometer (3.1-mile) course with a time of 15:54. That was 20 seconds better than the previous course record of 16:14, set by Manny Olivos of Buena High School in 2016, and more than a minute ahead of Tinoco-Miranda's closest competitor in Wednesday's D-III race.
It was the third-straight year that Tinoco-Miranda won the D-III sectional title, and he'll now have a chance to defend his 2019 state cross country crown on Nov. 12 in Gilbert.
He'll have to compete alone at the state race, however, since the Rio Rico boys didn't qualify as a team after they entered only four runners in Wednesday's sectional (the minimum is five). Other Hawk runners who ran in the sectional were Emmanuel Arvizu (20th place with a time of 19:30), Roberto Pizazzo (41st, 20:50) and Leonardo Padilla (50th, 21:38).
The six-member Rio Rico girls team, on the other hand, had both the numbers and the performance to qualify for the state meet in Gilbert. They finished second in the D-III sectional, and were led by junior Avrille Giron, who came in third with a time of 21:58.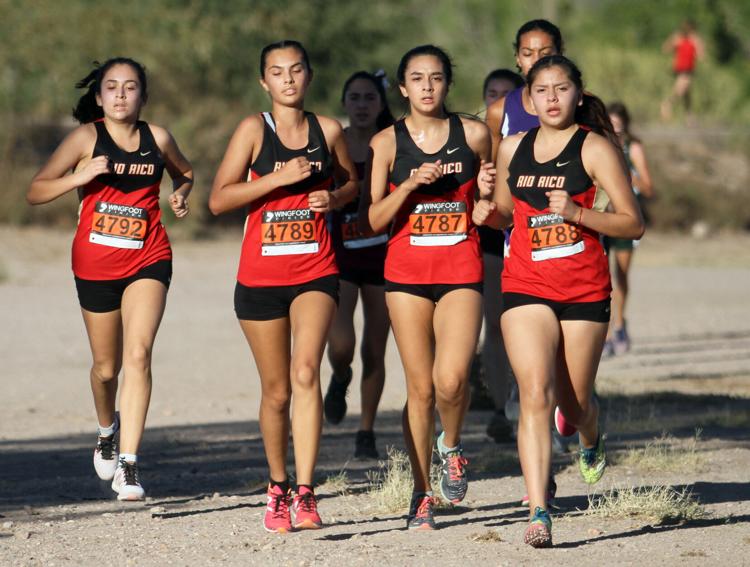 She was followed across the finish line exactly one minute later by teammate Paulina Soto, who came in 10th. Gisell Bojorquez was just one second back in 11th, completing the course with a time of 22:59.
Next came Angela Holman (13th place, 23:13), Johana Holman (22nd, 24:26) and Sasha Ogburn (25:42).
RRHS also hosted the Arizona Interscholastic Association's Division II and IV sectional championship races on Wednesday, and the Nogales High School girls and boys teams joined in the D-II competitions, though neither squad qualified for the state race.
Elizabeth Fuentes was first across the finish line for the NHS girls, coming in 24th with a time of 24:29 and nearly qualifying for the state race as an individual competitor.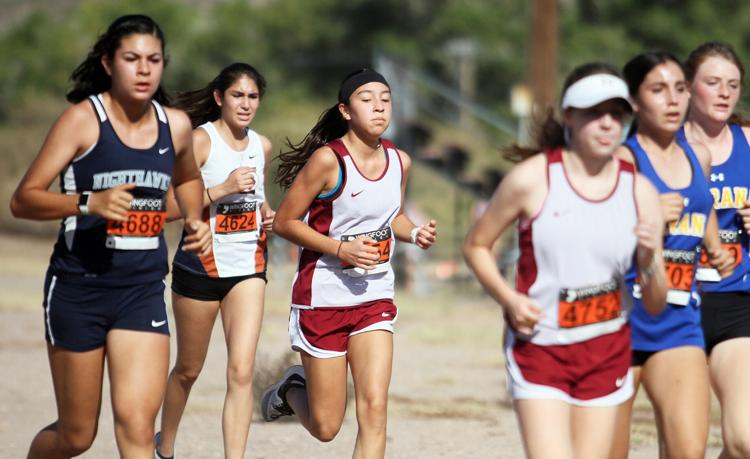 Sofia Durazo was 35th at 25:39 and Idaly Banuelos finished 37th with a time of 26:07. Four more Apaches girls placed between 44th and 56th.
For the Nogales boys, who also entered seven runners in the competition, Javier Martinez-Peralta led the way at 49th, crossing the finish line in 21:13.
Alan Durazo was 54th at 21:47 and Juan Vasquez was 56th at 21:56.