Nogales High School senior Sabina Romero competed in four events at the Division II state track and field championships last weekend, finishing as high as third in the high jump, in which she cleared 5 feet, 2 inches.
Romero came in 10th in the 100 meter hurdles with a time of 16.48 seconds. She was 20th in the long jump at 14 feet, 10 inches, and 22nd in the 300 meter hurdles at 52.85.
Four NHS boys athletes also participated at the state meet, held at Perry High School in Gilbert.
Shahean Simon finished fifth in the pole vault, clearing a height of 12 feet.
In the boys high jump, Juan Pablo Cervantes was 13th at 5'8, and Simon was four spots back with a jump of 5'6.
Arturo Alvarez was 15th in the boys javelin with a distance of 138 feet, 3 inches.
Gerardo Aguilar was 10th in the preliminary running of the boys 400 meter dash at 50.17, just missing a spot in the finals.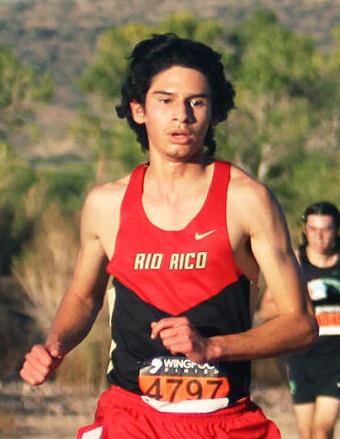 Meanwhile at Desert Vista High School in Phoenix, two athletes from Rio Rico High School were competing with the best track and field athletes in the state's Division III.
Valeria Ibarra, a senior, was 13th in the girls discus throw with a distance of 92 feet, 3 inches.
Roshan Tinoco-Miranda, another senior, finished sixth in the boys 1600 meter run with a time of 4:43.48.
It was the last race as a Hawk for Tinoco-Miranda, whose outstanding running career at RRHS included winning the D-III state cross-country championship as a junior and senior.