Youth athletes Samantha Schadler and Sabina Romero were recognized at the County Board of Supervisors meeting last Wednesday for their accomplishments in winning cross-country and track and field state championships.
Schadler, a recent graduate of Rio Rico High School, won her fourth-consecutive Division III state championship in the 800-meter race in May. She took additional state titles for the 3200- and 1600-meter races, and helped the RRHS 4x800 relay team place in second.
Last fall, she won her second-consecutive D-III cross-country crown.
"Your athletic abilities got you a scholarship opportunity, but it was also because of your academics," Supervisor Manuel Ruiz said in reference to Schadler's scholarship to Duke University. "We want our students to be well-rounded, to have good grades, to be able to get offers to these high-ranking universities."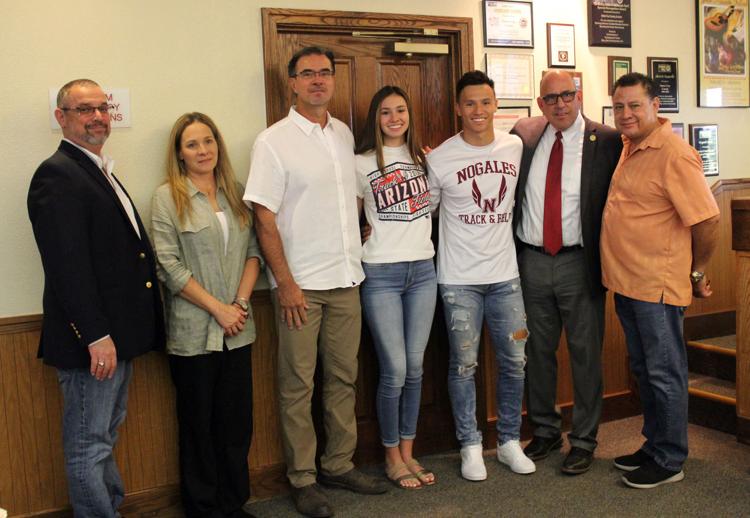 Sabina Romero, an incoming junior at Nogales High School, took home first place in the track and field championship in May for her high jump of five feet, six inches.
"That's only the start, we expect six feet," Supervisor Rudy Molera joked, adding: "She did that her sophomore year, she still has two more years to go – that's why I set high goals for her."