The No. 1-seeded Nogales Apaches are headed to the semifinals of the 5A Conference state baseball tournament after defeating the Desert Mountain Wolves 5-2 on Thursday at Tempe Diablo Stadium.
Alec Acevedo turned in a strong start on the mound for Nogales, holding the Wolves to six hits and two unearned runs over 5 2/3 innings while striking out seven and walking one.
The Apaches' offense got all the runs they would need in the bottom of the first inning, starting when the first two batters – Ricky Maytorena and Jorge Bojorquez – reached on a walk and a single, and Desert Mountain pitcher Paul Sachen threw wildly to first on a bunt by Acevedo, allowing Maytorena to score.
One out later, Bojorquez scored on a ground out by Kenneth Jimenez, and then Luis Rodriguez, pinch-running for Acevedo, made the score 3-0 by stealing home.
In the bottom of the second, Mike Gerardo led off with a single and eventually came in to score on a hit by Bojorquez, giving Nogales a 4-0 advantage.
Meanwhile, Acevedo retired the first eight Desert Mountain batters of the game before a two-out error opened the door for the Wolves to load the bases in the top of the third. The Apaches escaped unscathed, however, when Acevedo induced a soft line out to second base.
In the top of the fourth, Desert Mountain started the inning with back-to-back singles, but Acevedo quelled the threat with a strikeout, flyout and another strikeout.
An RBI single by Jesus Lopez put Nogales up 5-0 in the bottom of fifth.
Desert Mountain finally broke through in the top of the sixth, scoring its first run on a two-out balk and its second on an RBI single. Another single spelled the end of the night for Acevedo, but German Fajardo came on to fan Sachen on a 3-2 pitch and strand two runners on base.
Fajardo set the Wolves down 1-2-3 in the seventh to earn the save.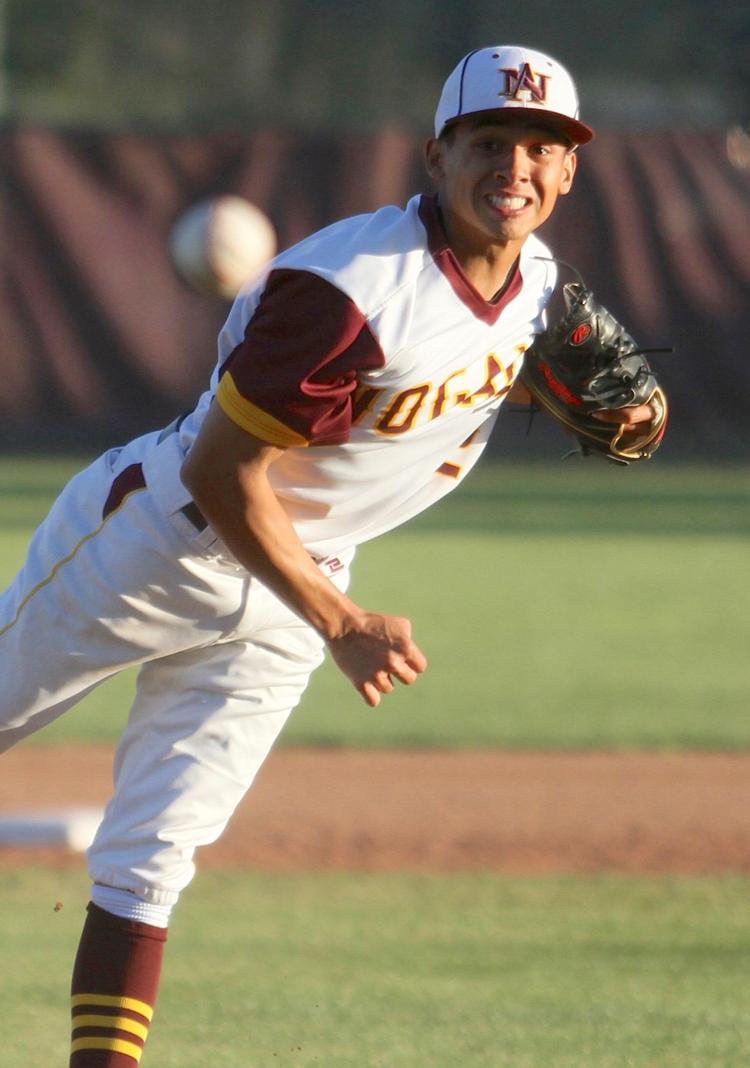 As a result of the loss, No. 4-seeded Desert Mountain will take on No. 12 Sunrise Mountain in a loser's bracket elimination game on Monday. The winner of that contest will play Nogales in the semifinal at 6:30 p.m. on Thursday, May 9 at Tempe Diablo Stadium.
If the Apaches win the May 9 semifinal, they advance directly to the title game. If they lose, there will be a rematch the following night in Mesa, with the winner moving on to the single-game championship at 4 p.m. on May 14 at Tempe Diablo.
Nogales, which is trying to win its third-straight state championship, won its first-round game against No. 16 Sunnyside 11-2, then beat No. 8 Verrado 10-1 before defeating Desert Mountain.