The Coronado National Forest says it is permanently sealing a perennially problematic mine in the Patagonia Mountains "for public safety and to eliminate acid mine drainage production." 
Work to seal the long-abandoned Lead Queen Mine in the Harshaw watershed near Patagonia began July 8, the CNF announced on Tuesday.
The recent problems at the site began during an unusually wet summer monsoon season in 2014, when orange sludge from the Lead Queen Mine started showing up in drainages in the Patagonia Mountains.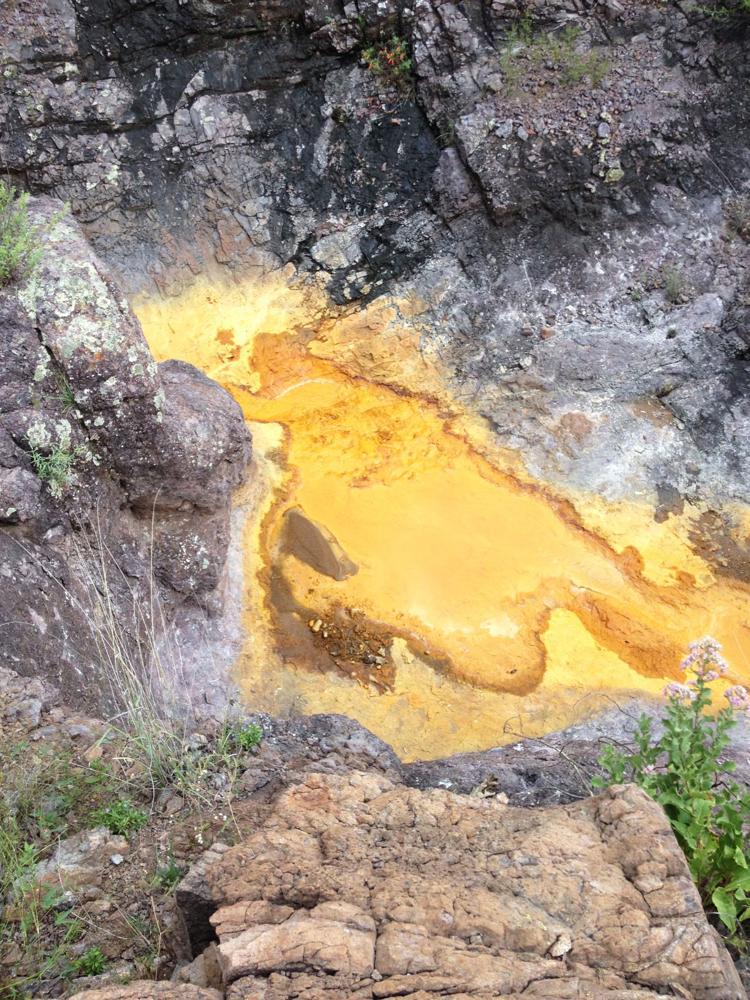 "Historic mining activities left a variety of waste rock piles, adits and shafts around the site," the CNF said. "Precipitation and storm runoff, although infrequent and seasonal in nature, were discharging surface water from the site and within the Harshaw watershed. Precipitation and storm runoff were also producing acidic surface water from the piles, adits and shafts."
An adit is a horizontal opening meant to drain water from a mine.
The Forest Service spent hundreds of thousands of dollars to try to stop the leaks with remediation efforts that included sealing the mine's main adit with foam and rock. But as the CNF said this week, "acid mine drainage continues to drain from the Lead Queen Mine adit."
Last year, the Patagonia Area Resource Alliance (PARA), a mining watchdog group, raised concern about the integrity of the remediation work, saying that when members visited the site in March 2018, they found the adit open and "pools of orange sludge and ice tea-colored liquid in front of and inside the abandoned mine."
At the time, Forest Service specialists downplayed the potential hazards posed by the leak. But they also said they were developing "viable alternatives to remedy the mine draining from the portal," and noted that their studies had shown arsenic and lead in the nearby sediment and surface water at concentrations exceeding state limits.
The Lead Queen Mine was discovered in 1897 and ceased operations in March 1902, the CNF said. It was owned at times, or in part, by the Jefferson Mining Company. In 1910 the property was again developed by the T.E. Munn Mining Company of San Antonio, Texas, and included shafts, drifts, crosscuts and stopes.
The updated administrative record for the Lead Queen Mine is available for review at the Patagonia Public Library at 346 Duquesne Ave., the CNF said.