It took three helicopters before authorities could rescue a man who became stranded high on a cliff in the Patagonia Mountains this week.
According to U.S. Customs and Border Protection, Border Patrol agents from the Sonoita Station were notified at approximately 2:30 p.m. Thursday of a 911 distress call from the 32-year-old Mexican man.
Agents searched for the man, who was found precariously perched on a steep cliff. The Border Patrol's elite Search Trauma and Rescue Team was then called in to coordinate the extraction.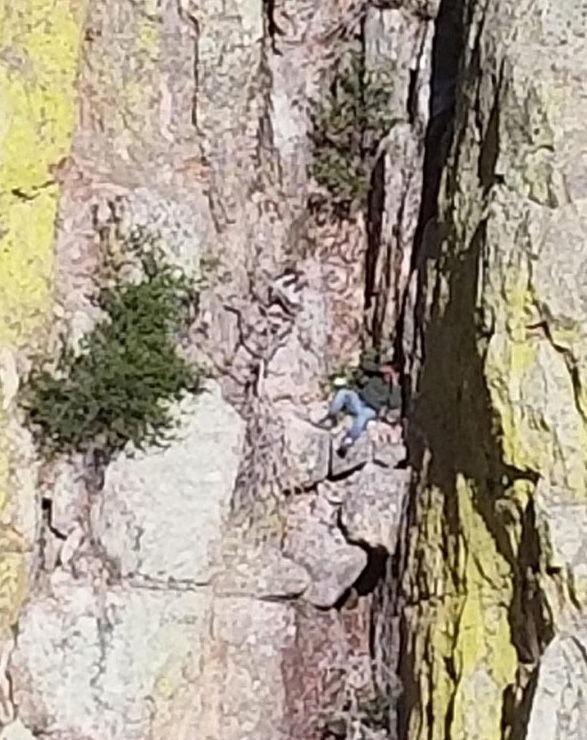 Helicopter crews from Arizona Department of Public Safety and CBP's Air and Marine Operations surveyed the area for an extraction path, but had to postpone the rescue operation until a second DPS helicopter, equipped with specialized hoisting mechanism, arrived at the scene.
At that point, the man was hoisted from the cliff and brought to safety and into the custody of medically trained Border Patrol agents. The man was found to be in good health and was subsequently transported to the Sonoita Station for further processing, CBP said.