An ongoing effort to remove mining waste from three abandoned mines in the Santa Rita Mountains near Patagonia reached 50 percent completion last week, the Coronado National Forest said.
The effort aims to prevent the migration of waste rock materials containing lead and arsenic into the surrounding environment, and construction of a main repository for mine waste concluded the last week of February, the CNF said.
Waste rock is currently being hauled from the abandoned mines to the repository for encapsulation, the agency said in a news release issued April 17.
Following the cleanup, the mine sites and repository will be re-seeded with native plants, shrubs and trees through a partnership with the local nonprofit organization Borderlands Restoration.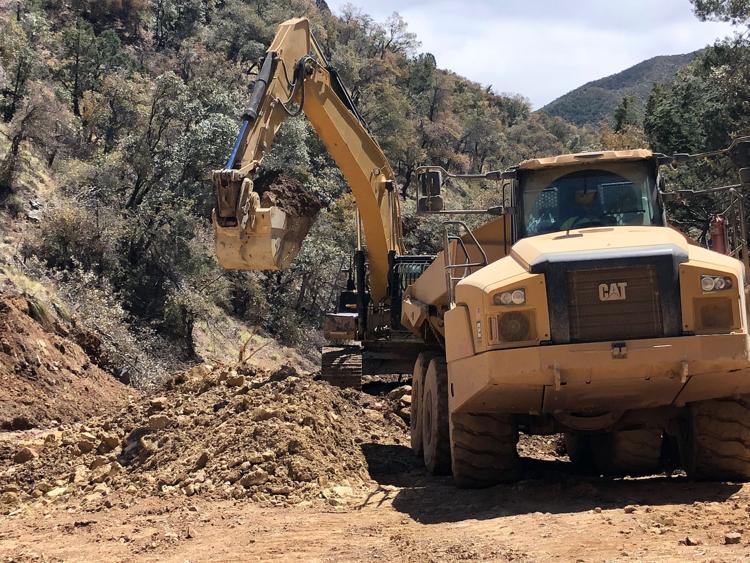 Heavy construction equipment is required for completion of the project, the CNF said, and it has issued a special closure order prohibiting public access to Mansfield Canyon until June 1. The Arizona Trail has been temporarily rerouted for the duration of the project.
"It is imperative the public stay clear of the area while the closure is in effect," the CNF said. "Heavy machinery poses a safety threat to recreationists including hikers, off-road enthusiasts and hunters. Violation of the closure carries possible penalties of $5,000 for individuals/$10,000 for organizations, six months imprisonment or both."