The Canelo Cowboy Church has launched a "Mini Food Bank" in Sonoita to serve as an emergency food source for community members in need.
The project, unveiled last Friday, comes after the church spent several months collecting non-perishable items during its "Second Sunday Food Collection" and distributing food on a monthly basis to approximately 100 people in the area. 
The new Mini Food Bank, located next to the Sonoita Library, just south of the crossroads on State Route 83, will be a freestanding pantry filled with free non-perishable healthy food, the church said in an announcement. It will be stocked weekly by church members and will also contain free Bibles.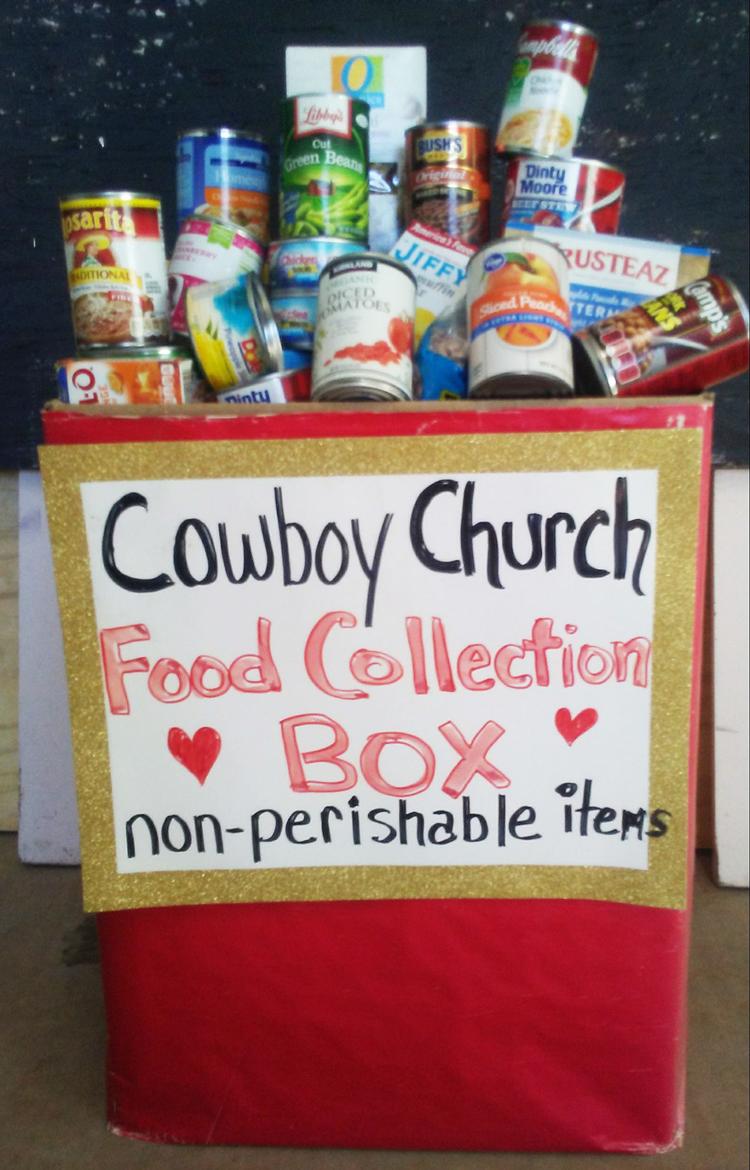 The Mini Food Bank will be open 24 hours a day, 365 days a year and "will be based on the honor system: people in need can take whatever they want, people who want to donate can leave whatever they can," the church said, adding that the project has the approval of District 3 County Supervisor Bruce Bracker.
Steve Lindsey, senior pastor of the Canelo Cowboy Church, asked: "How can a man or woman work and provide for their family if hunger is a distraction and they don't know where their next meal is coming from?" Citing a Biblical verse, he added: "If anyone has material possessions and sees a brother or sister in need but has no pity on them, how can the love of God be in that person?"