While several teenagers hung out in the living room and dining area of the Patagonia Youth Enrichment Center, a group of young boys kept busy and entertained in the kitchen, fascinated by how slimy raw chicken feels.
Standing beside them, the center's director, Anna Coleman, guided the group toward the next step of cooking Buffalo chicken wings for last Friday night's dinner.
Cooking activities like this one were just recently added to the offerings at the PYEC after the nonprofit organization obtained its commercial kitchen license in early May.
"It took almost exactly a year to get our license," Coleman said, explaining that they had to make several structural changes to the residential structure that houses the youth center to be able to equip it with commercial appliances.
Coleman's husband Steve put in months of work to make the kitchen sound enough for all the equipment, including a 720-pound hood above the stove, she said.
"Between my two daughters and myself, we wanted to teach the kids how to cook from scratch," Coleman said about her determination to get the license. "Basically the old-fashioned home economics, where they learn how to fend for themselves when they go off on their own."
Since then, Patagonia kids and teens have had the opportunity to cook up different meals and desserts including lasagna, brownies, cookies, pretzels and mac n' cheese.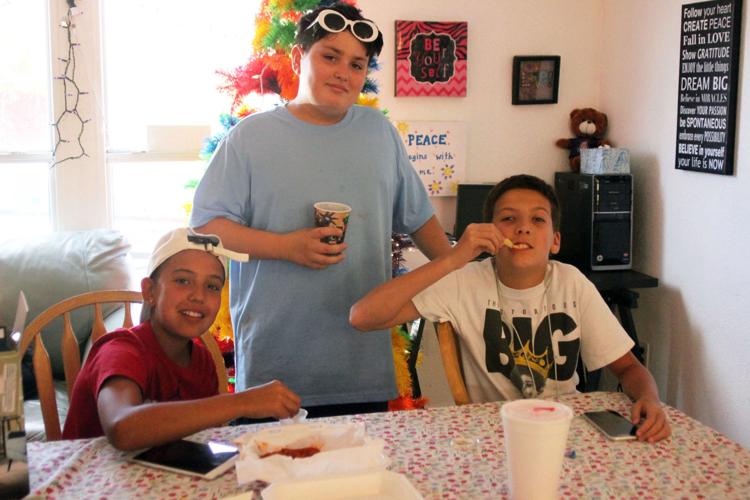 For 12-year-old D.J. Castro, who has participated in the PYEC nearly every day for the past few years, it's been a fun new opportunity to help out in the kitchen.
He explained that before the PYEC got its commercial kitchen license, the youths still enjoyed meals at the center, but they were never part of the cooking process.
"We got donations from other people and our donations helped (Anna) set up food for us," Castro said.
His friend, 11-year-old Jaxon Yslava, added that since the kitchen became operational, they've started to cook nearly every day.
Their favorite dishes so far, the two boys said, are meatloaf and brownies.
"It's just a great place to hang out with our friends," Yslava said as Castro added: "And stay out of trouble."
While she's happy to see the kids' enthusiasm for participating in the kitchen activities, Coleman added that their unfamiliarity with cooking can also slow things down. For example, they get they sidetracked by fixating on the texture of foods before cooking them, as was the case with the raw chicken used for the Buffalo wings.
She added that training and certifying the kids to use some of the equipment has also been a process, but one she has enjoyed watching.
"It's really nice how they try to learn the right way because they know that they'll lose their cooking privileges," she said, adding that the older kids often teach their younger peers how to use certain items. "It's very much peer empowerment."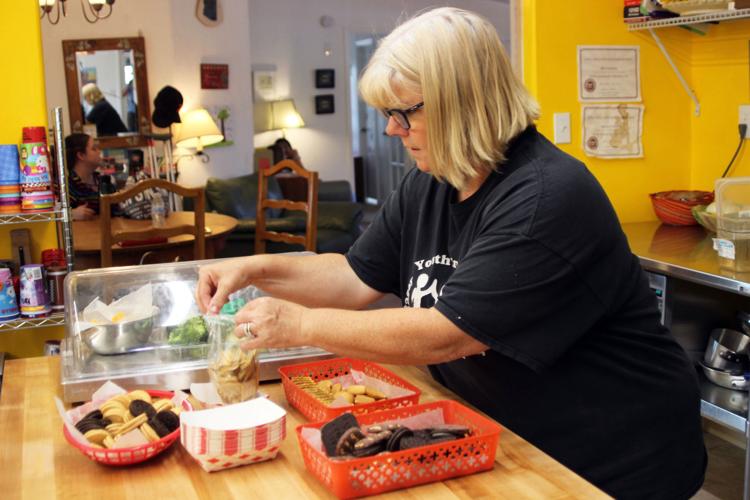 Her ultimate goal, Coleman said, is to get the kids at the center to bake or cook dishes that they can sell at events in Patagonia, or cater privately to people around the community.
Although she doesn't believe it would bring much money to the center, she hopes that it would at least help reimburse the food costs, which are currently paid for through donations and her own family's contributions.
"I have to make things that stretch but are still nutritious. We try to cook with foods that most families can purchase because that sets them up for success," she said. "I'm hoping that the kids will learn some really solid cooking skills and be able to take that into their own life and help their families."